I love to roast vegetables, and I never get tired of roasted vegetables with some olive oil, salt and pepper. With that said, roasting vegetables and coating them with delicious flavors is a nice way to change up things. These Asian Roasted Carrots & Broccoli are so good and will give roasted vegetables a nice twist with your meal.
This Asian Roasted Carrots and Broccoli side dish would be a great compliment to a lean protein. There is so much flavor in this dish, that they will not look or taste like an afterthought with your meal.
You can leave out the Sriracha if your family is sensitive to spice. I used 1 teaspoon, and there was just a hint of spice, not overpowering for us.
A loved using packaged baby carrots instead of having to chop a bunch of carrots. I did chop the broccoli and minced the garlic. However, you can save more time if you buy the pre-chopped packages of broccoli and minced garlic from the jar.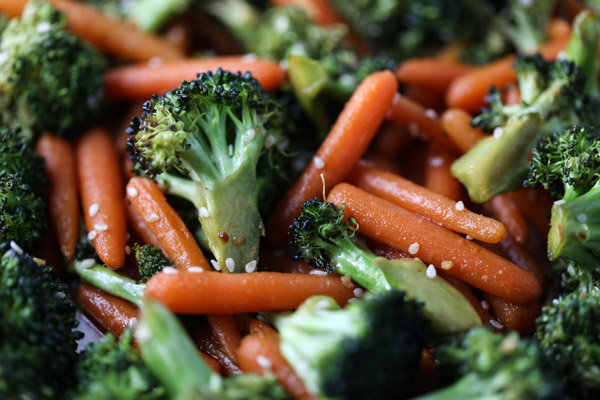 These Asian Roasted Carrots and Broccoli will certainly add some flavor to your next meal.