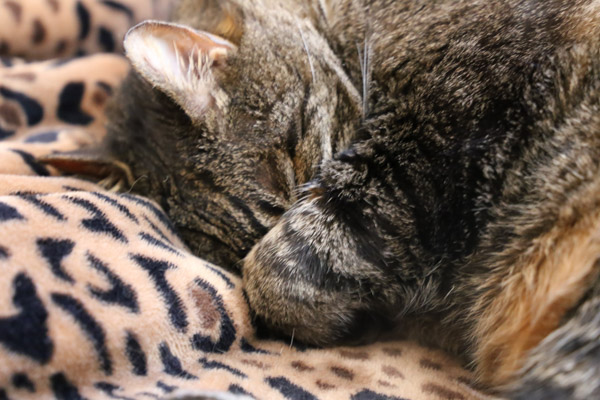 Happy Saturday!
It is a late morning for Cooper! But that does not mean that he did not wake up for his breakfast. He ate and is back to his favorite blanket for another snooze!
While Cooper sleeps, I wanted to share a video that shows off cats, dogs and so many adorable animals!! Enjoy!
Wishing everyone the best of weekend wishes from Tabs and Tidbits!!