Vegetable bakes are a delicious way to use up vegetables you have on hand. Plus they are a cinch to make. All you have to do is chop, season, and let the oven do the rest. This Parmesan Veggie Bake is full of savory coated vegetables and sharp parmesan cheese!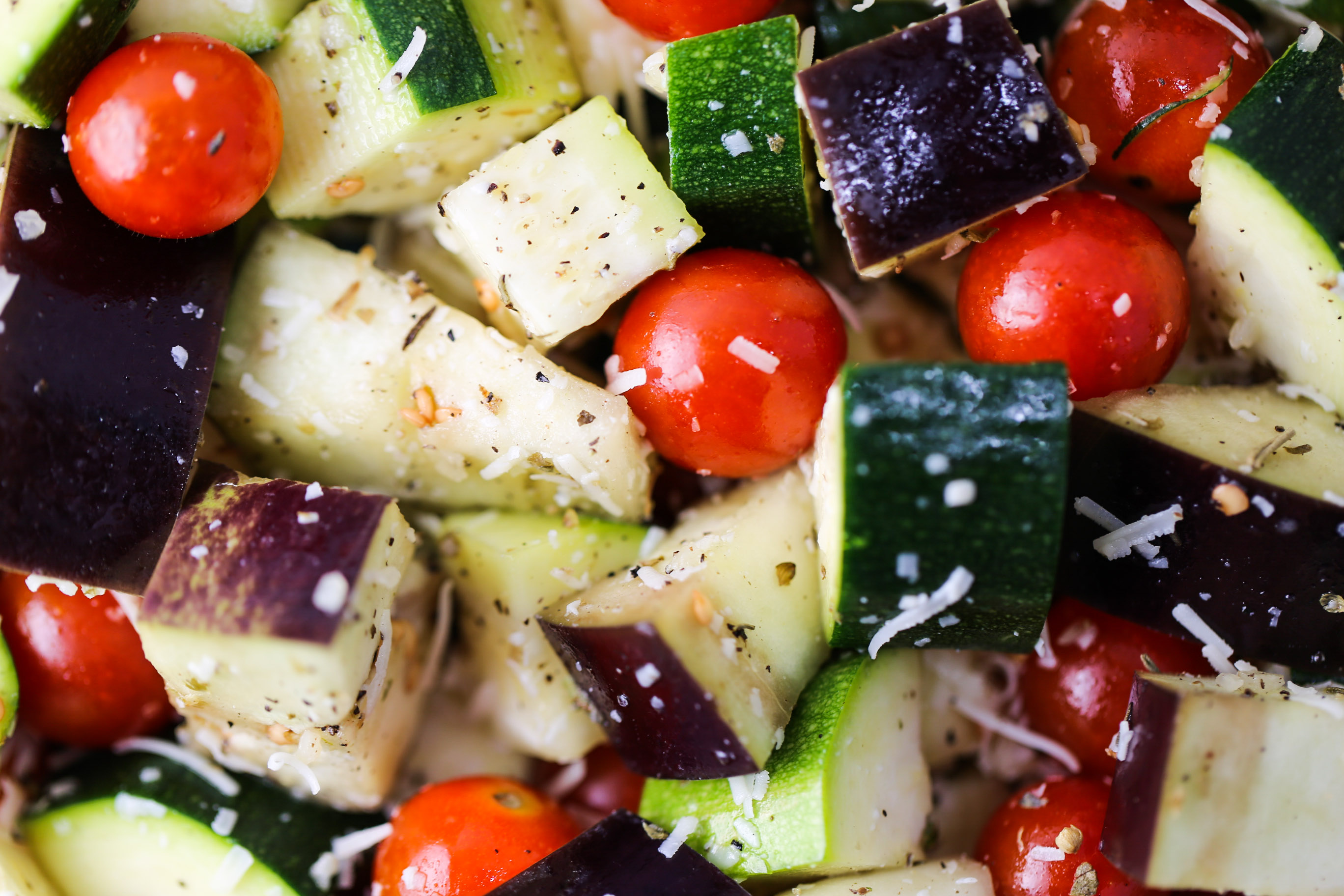 The eggplant and zucchini along with the burst of grape tomatoes make the perfect bite. The parmesan cheese adds the perfect balance of sharp and salty flavor.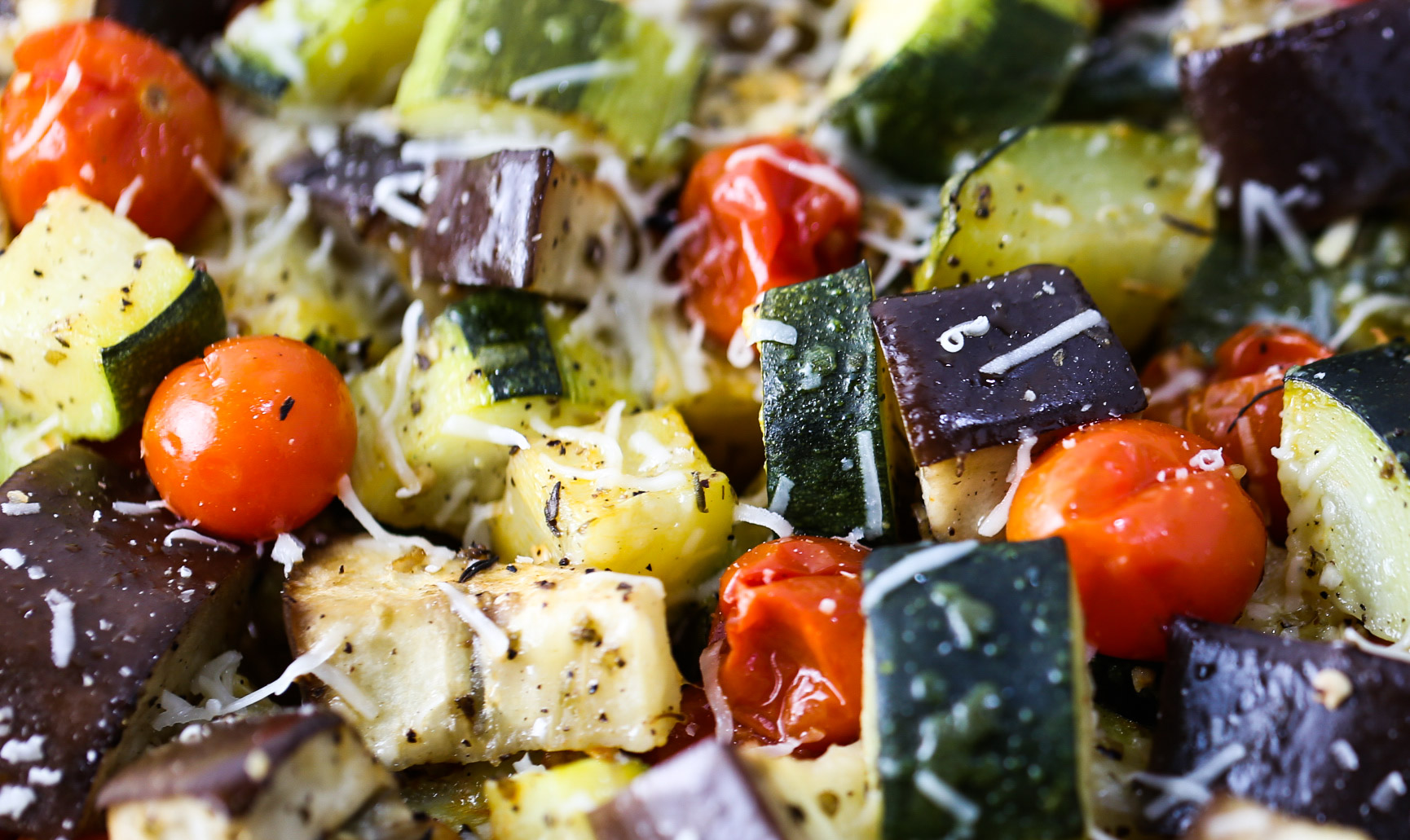 Serve this Parmesan Veggie Bake with your favorite protein for dinner, and you have a balanced meal that will please everyone's taste buds.