This Vegan Coffee Creamer is made from 2 ingredients and is a creamy addition to your coffee!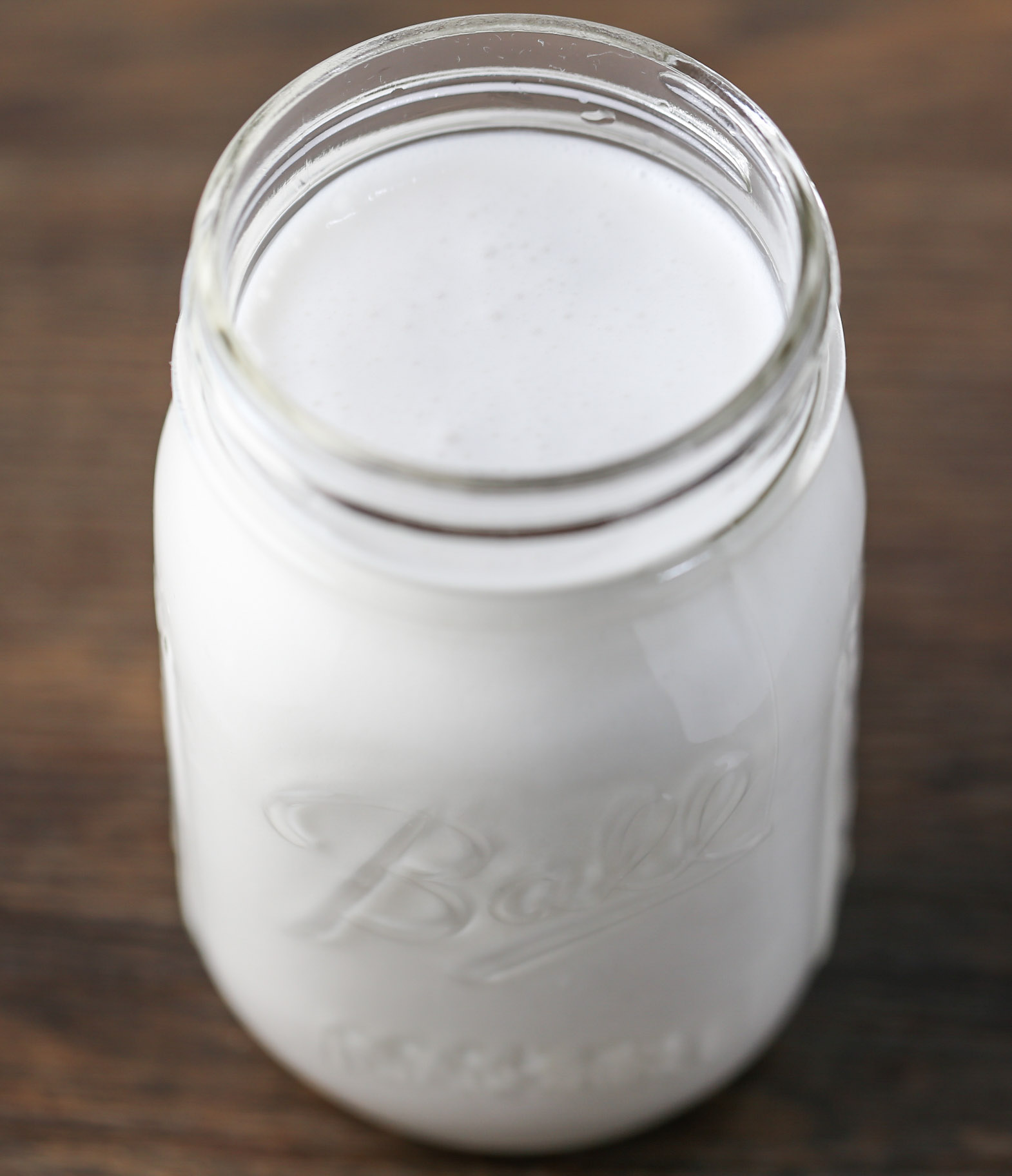 I have purchased and thrown away my fair share of non-dairy coffee creamers. They are not creamy enough, too sweet, too many additives, etc.
I am a cream and sugar in my coffee girl, but I often prefer to use a non-dairy creamy in my coffee. So, it is important that the vegan creamer be CREAMY!
I make a batch Vegan Dairy Creamer every week. It gives me exactly a full week of creamer for 2 cups of coffee each morning. Of course, that will fluctuate depending on how creamy you like your coffee.
I prefer an unflavored and unsweetened creamer in my coffee, but you could easily play around with flavors and sweeteners. Vanilla or hazelnut extracts would be nice. Maple syrup or simple syrup for sweeteners. There are a vast amount of options. However, the delicious natural creamy coconut flavor is perfect on its own!