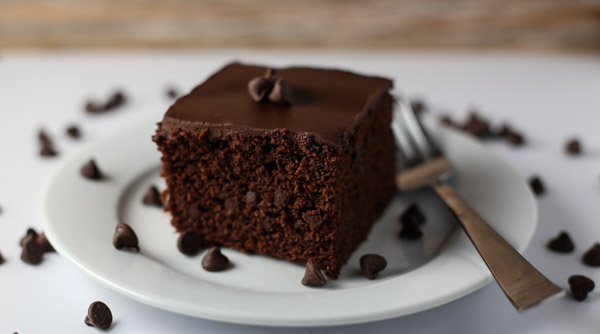 I few years ago, I took on the role of making a birthday cake for a vegan. I was hesitant, but I was determined to make a cake that would be be just as delicious as any other cake. I managed to find a recipe that made everyone at the party ask me if I was sure this cake was vegan. Mission accomplished!
This cake is also a great option for those with egg or dairy allergies. The cake is dense, moist and full of chocolate deliciousness! I discovered this recipe in an the amazing book full of delicious vegetarian and vegan recipes, Moosewood Restaurant Favorites: The 250 Most-Requested Naturally Delicious Recipes From One of America's Best-Loved Restaurants. I have never had the opportunity to visit and eat at Moosewood Restaurant, so I do the next best thing. Make the recipes at home from this delightful recipe filled book.
Now back to this delicious cake! It is not at all complicated to make. There are no hard to find ingredients in this dessert. The apple cider may seem odd, but you will not know it is there at all! You will simply taste decadent chocolate goodness!