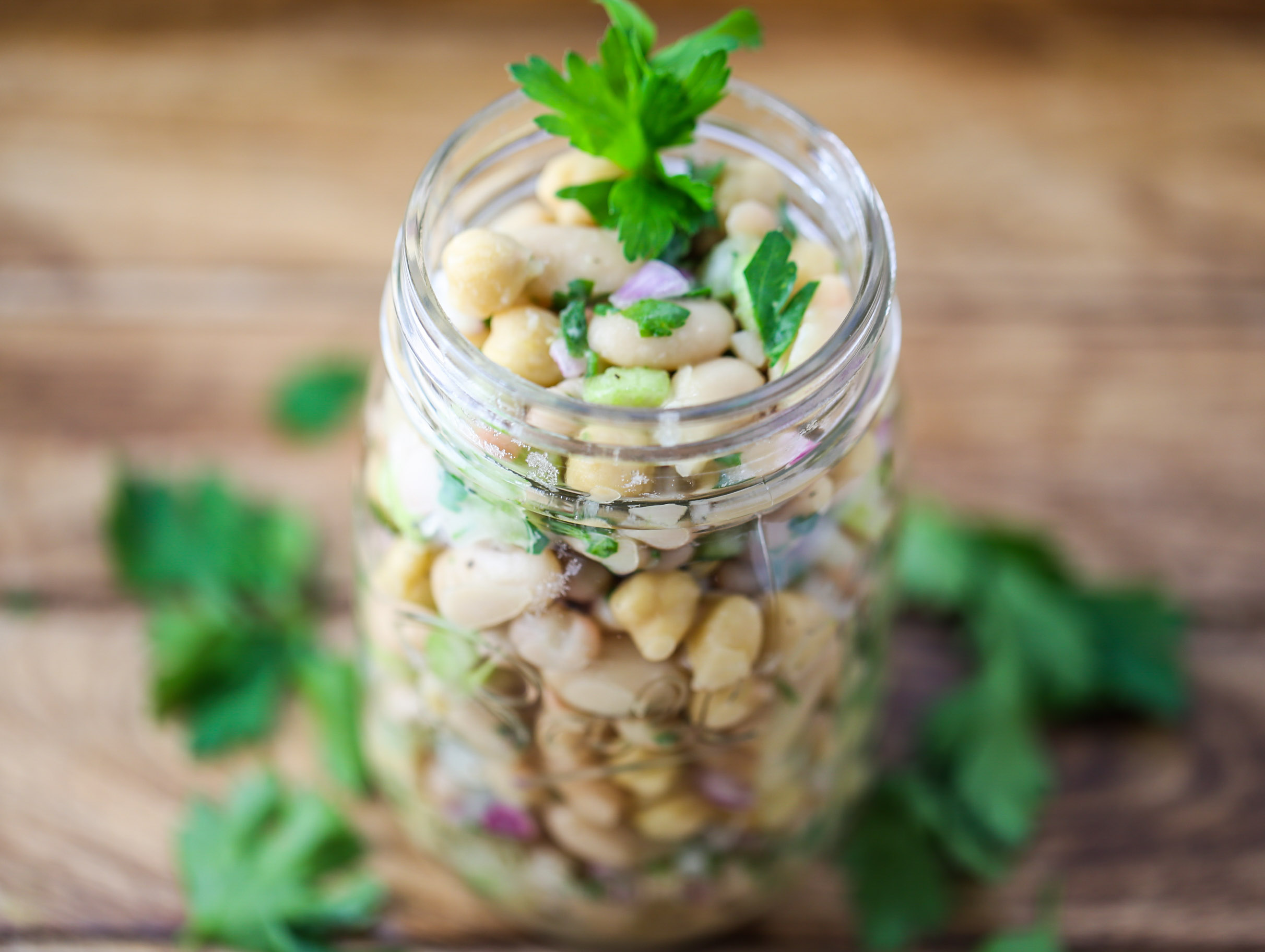 This Three Bean Salad is not the classic salad with green beans, kidney beans, and garbanzo beans. There are some familiar ingredients, but I kept changing a little this and a little that to where this became my version of the Three Bean Salad. A protein packed healthy three bean salad.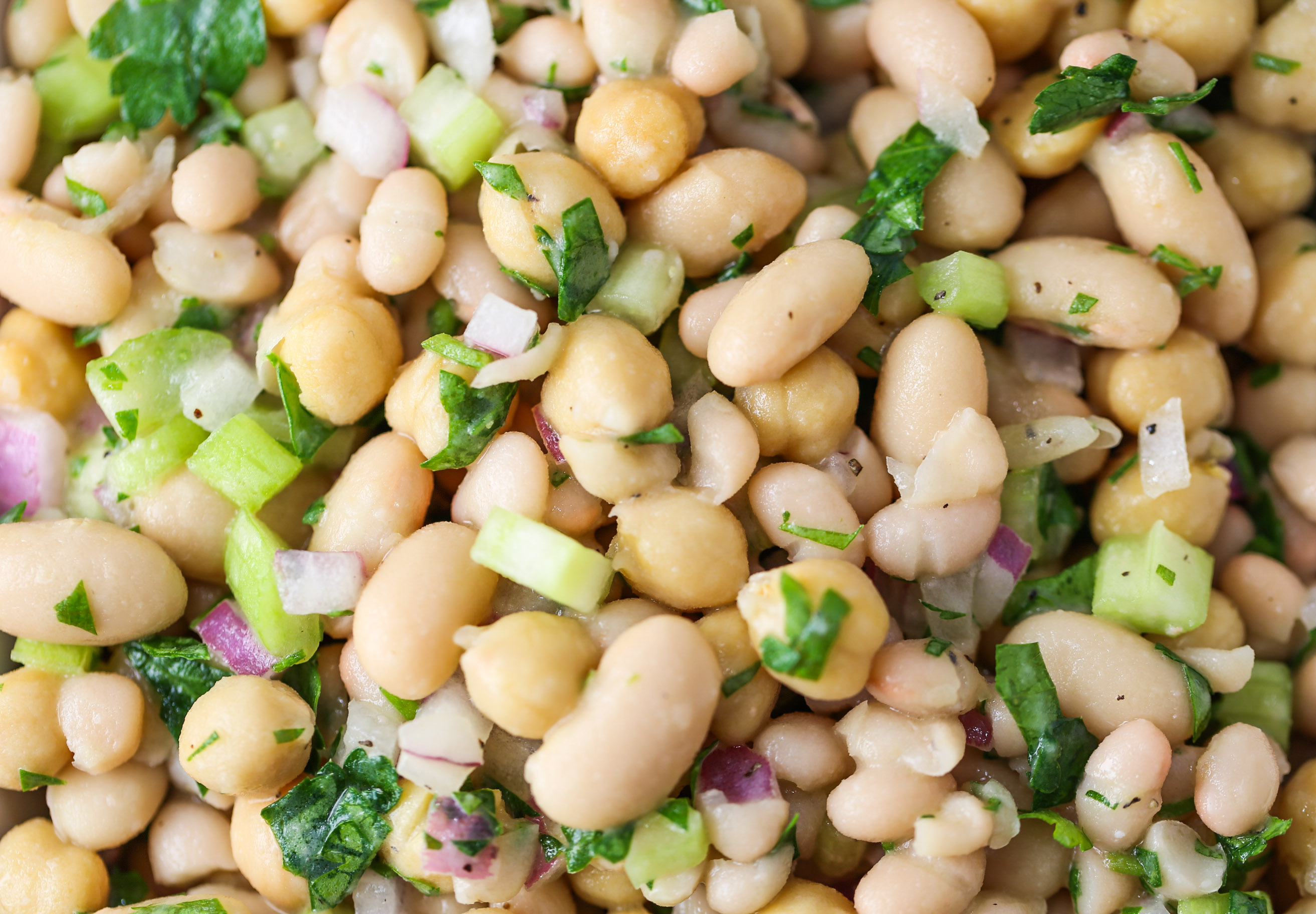 This Three Bean Salad has no added sugar like the traditional salad. Since I did not include the green beans, there is more protein to help fill you up! This salad makes for an easy on the go quick lunch. Just pack it in a mason jar for a lunch to take with you.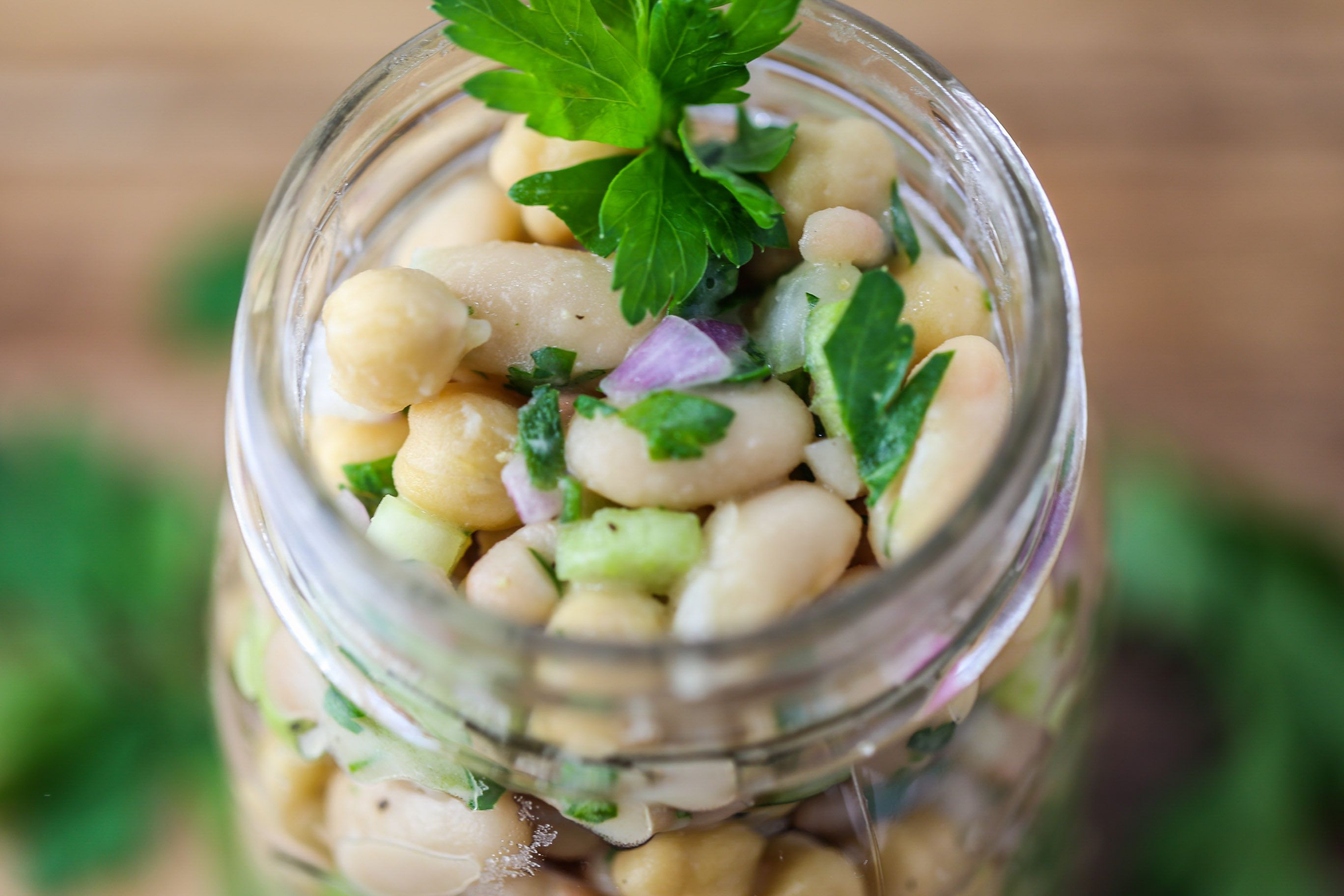 Enjoy as a lunch on the go, as a side dish, or even on crackers for a delicious snack!