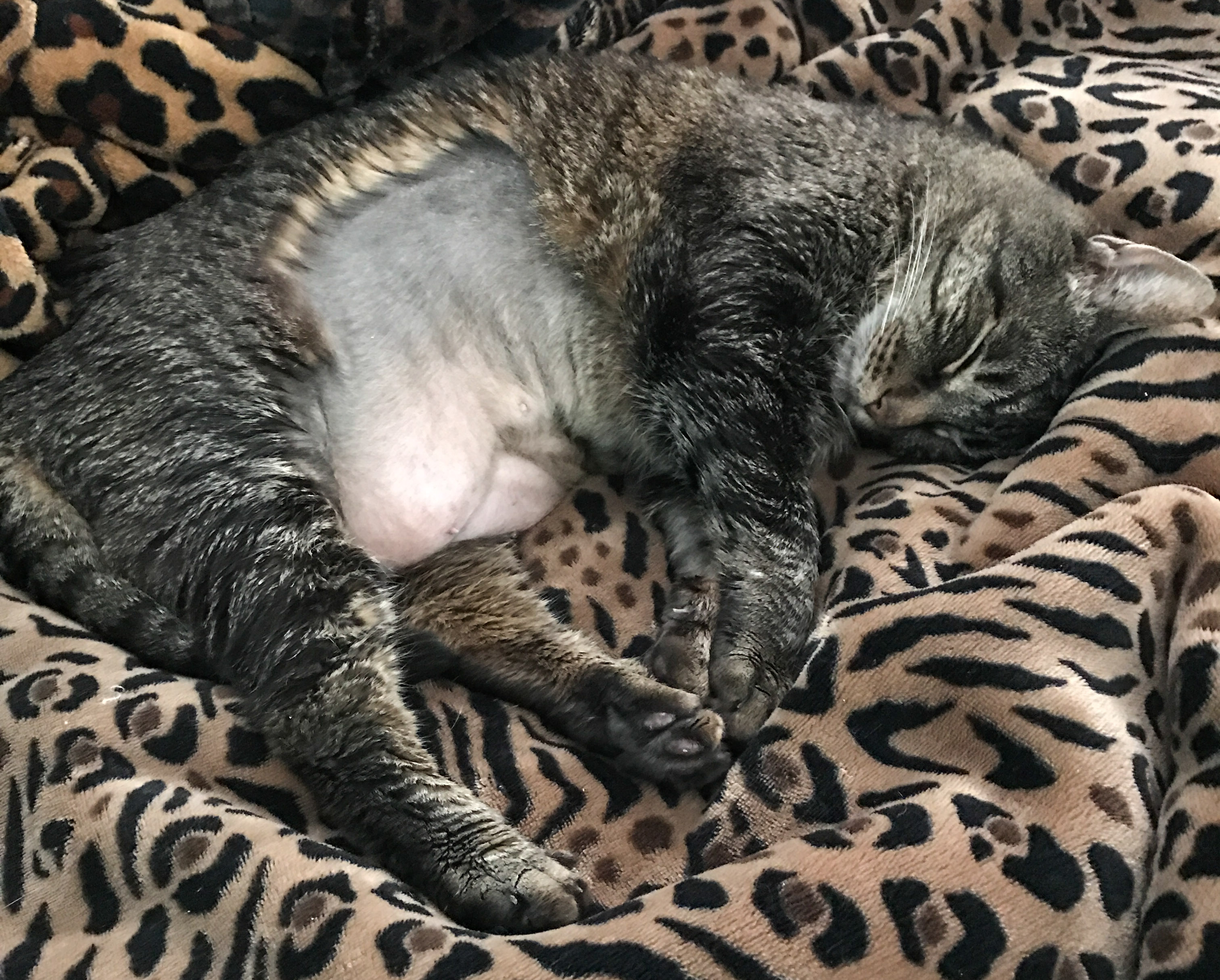 Happy Tabby Tuesday!!
It has been seven weeks today since Cooper's exploratory surgery, and he is doing fabulous!! His incision has healed and he his feeling great. His shaved belly is the only evidence that anything was done at all. I would say for a fifteen-year-old cat, that is impressive!
Shaved belly or not, this kitty is adorable!