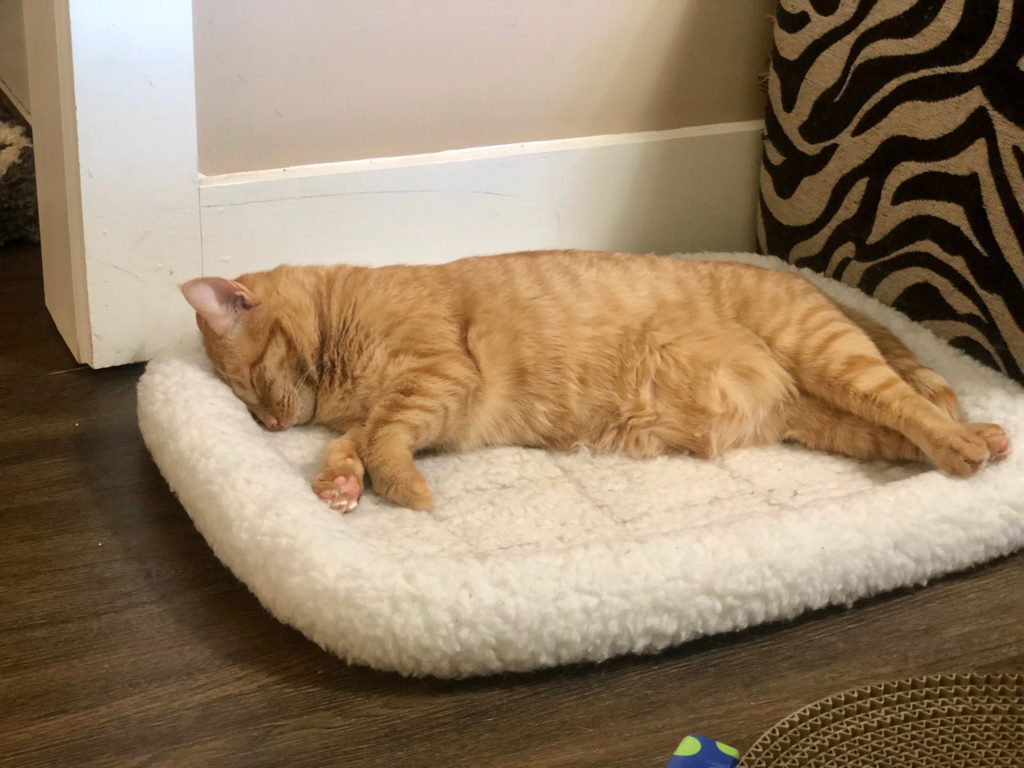 I have been bottle feeding a kitten for the past few weeks. Ranger & Marmalade are great bottle feeding assistants. They both get up in the middle of the night and keep me company while I feed the kitten. They are the best!! But. needless to say, we are all trying to catch up on our sleep!
Happy Tabby Tuesday!!
Meet Maverick! Our current bottle kitten! He has a lot to say and a lot of life in him!