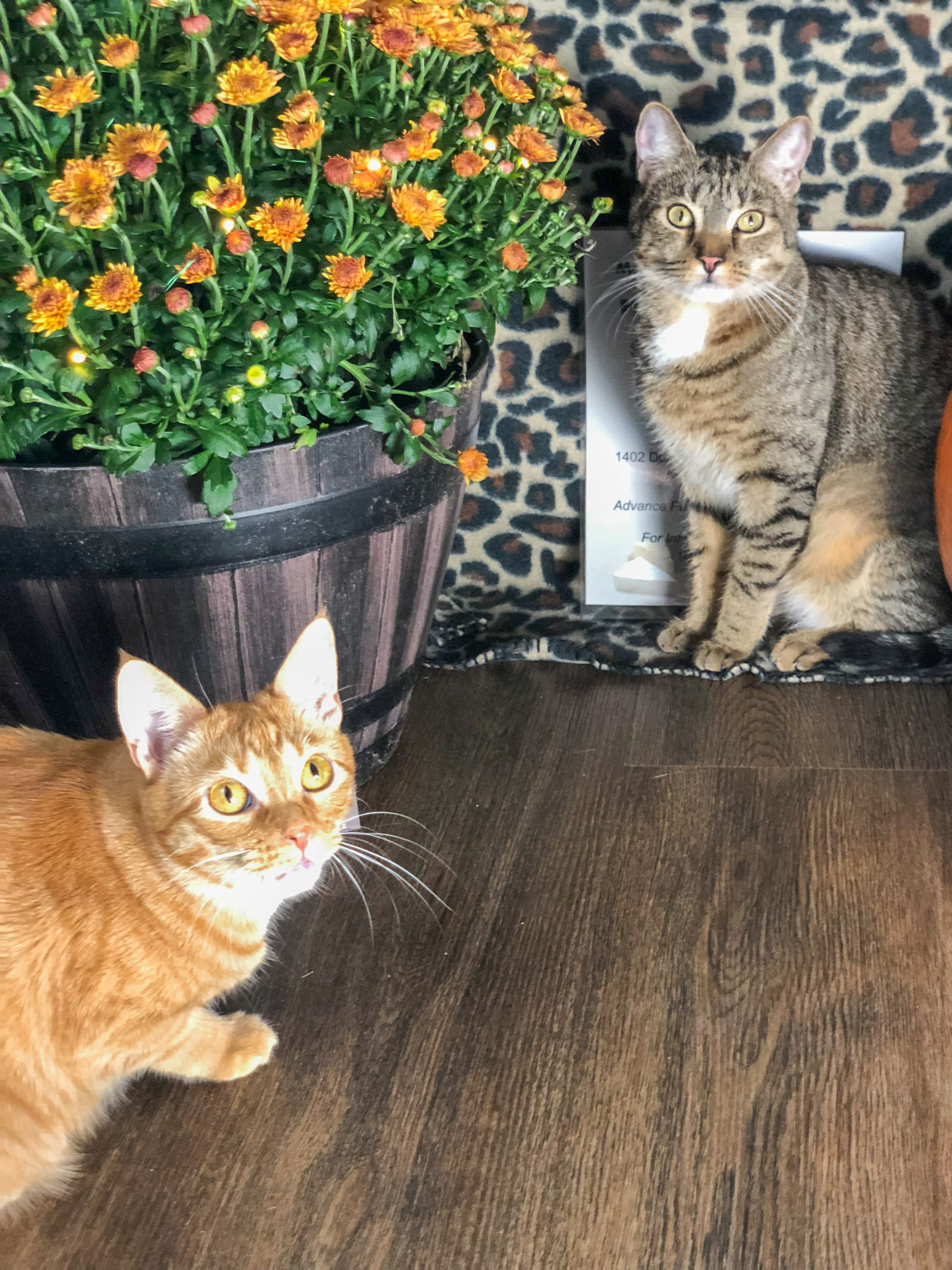 Happy Tabby Tuesday!! ❤️
Marmalade & Ranger were posing for pictures advertising a charity benefit a local cat rescue. The pictures did not go as planned, but I am proud of these two looking at my direction at the same time! That is a success in my book. So, the pictures were canned for the advertisement, but I wanted to share one of my favorites pics in the photo shoot of Marmalade & Ranger!
On a side note, mums are toxic to cats and dogs and even horses if consumed. I removed the mum out of the home immediately to avoid any risk to their health.
Visit the Pet Poison Helpline to obtain a thorough list of household items that can be toxic to your pets.