I am so excited to share an update on the tabbies weight since our last weight check one month ago! Three out of the five tabbies were in their healthy weight range. However, our two chonkers, Marmalade and Ranger, were definitely in need to shed some weight. I am so happy to share that they have actually lost weight!! It's not much weight loss, but considering we started this journey just four weeks ago, I am thrilled. Without further ado, I present to you the current weights, lightest to heaviest, compared to their weights four weeks ago.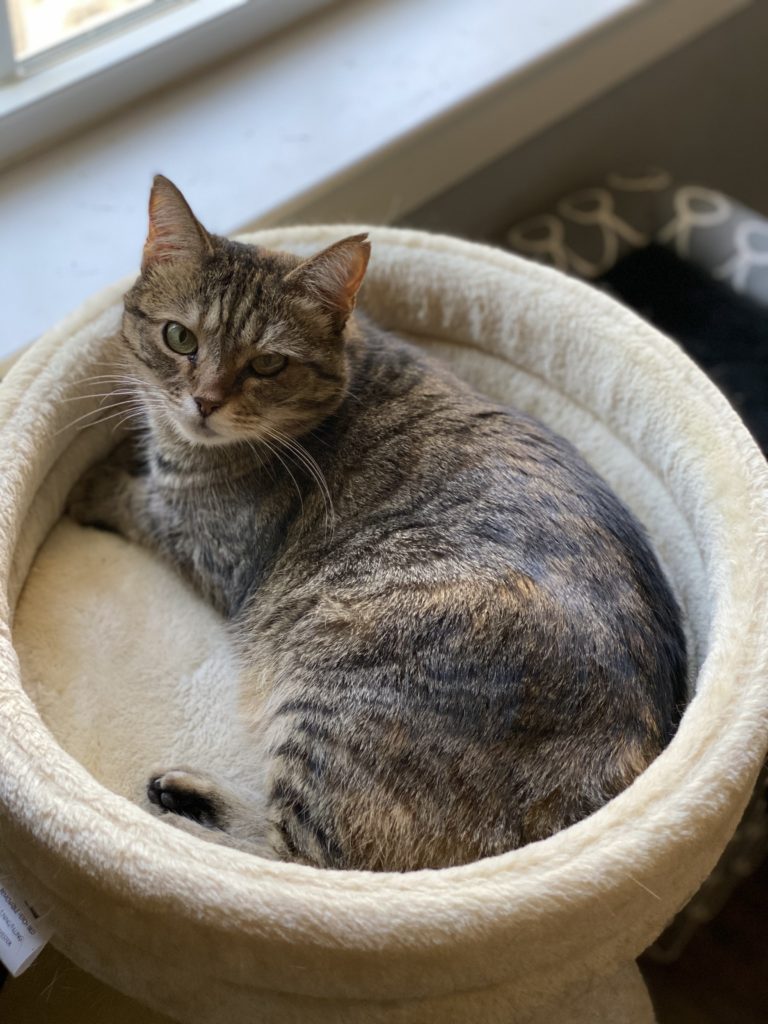 Maggie
Current Weight: 8.34 pounds
Weight Last Month: 8.90 pounds
Maggie had a .56 pound loss in weight! She actually had the highest weight loss out of all the cats. Although Maggie was and still is in a healthy weight range, she had the most activity increase than all of the cats. This former anti-social cat towards other cats has recently integrated into the whole house with the four others. So, her weight loss makes sense. Maggie is a very petite cat. Her small size does not translate well in photos, but this sweet and sassy girl owns the room even in her small frame!
Cappuccino
Current Weight: 9.21 pounds
Weight Last Month: 9.26 pounds
Cappuccino had a .05 pound loss in weight. Nothing to worry about or brag about. I am please that Cappuccino is remaining in a good weight range. He is the most energetic cat in the group, and his playtime must include plenty of leaping and jumping. He continues to keep his his lean and athletic build with plenty of exercise! Not only will exercise help him maintain a healthy weight, but it also keeps him mentally stimulated. A bored high energy cat will find something to do, so we don't want a bored Cappuccino!
Latte
Current Weight: 10.40 pounds
Weight Last Month: 10.45 pounds
Latte also had a .05 pound loss in weight. I chuckled when his weight loss matched his brother's, Cappuccino. These brothers are connected by the hip. They mirror each other in looks and behavior, so I shouldn't be surprised with the matching weight loss number! Latte is the runner up behind his brother for being the most energetic. We don't want this athletic and slightly longer boy to get bored or out of shape either! I am ecstatic that Latte's weight is still steady.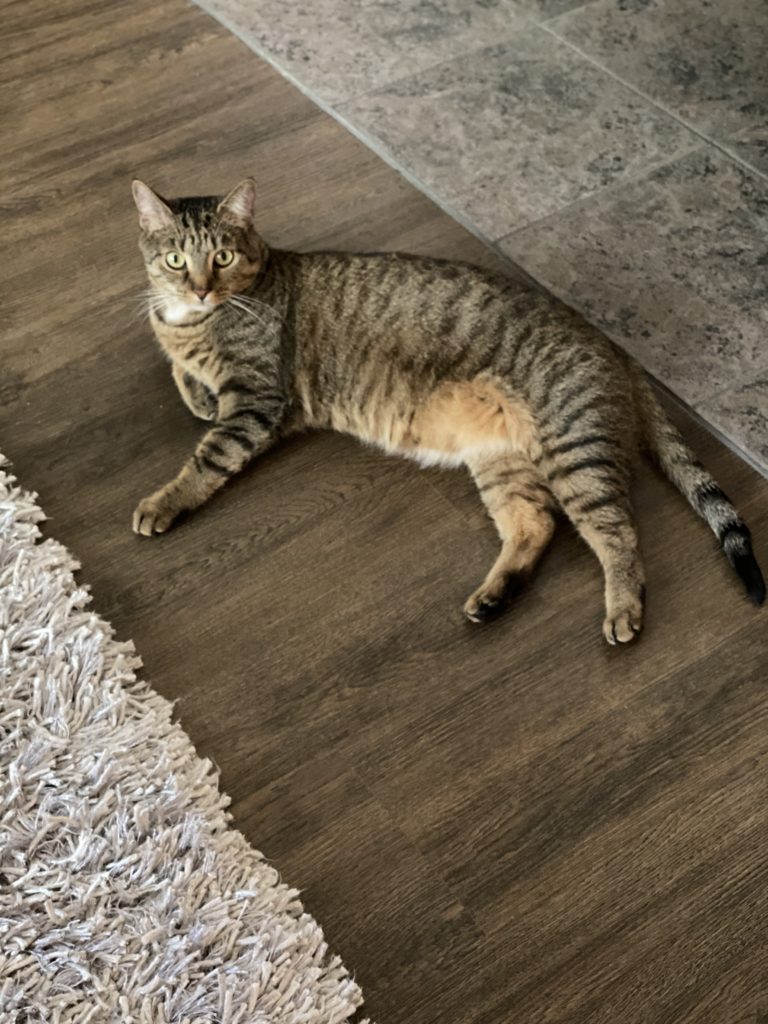 Ranger
Current Weight: 11.20 pounds
Weight Last Month: 11.37 pounds
Ranger had a .17 pound loss in weight! This is not even quarter of a pound, but to tell you how excited I am to see the slightest bit of weight loss is worth celebrating! In the recent past, Ranger's weight went up by .10 of a pound each month. That adds up quickly especially for a cat that is knocking on the door of obesity. Ranger and I have worked hard this past month to increase his activity level. He has done amazing, and I am thrilled to see the reward in his slight weight loss and a more energetic Ranger! Ranger used to leap, jump and flip mid air when he played. His vigorous play stopped after his weight increase, but I am seeing that spark in his step during his exercise time. Yay!
Marmalade
Current Weight: 13.04 pounds
Weight Last Month: 13.16 pounds
Marmalade had a .12 pound loss in weight! I am so happy to see a decrease in weight for Marmalade. Marmalade has also worked extra hard on increasing her activity level, and the scale has shown her extra work. I am thrilled for her! Marmalade is not a large cat, but her body has much more muscle mass than the other tabbies. The more she exercises, the more extra cushion I think will come off!
GOALS
All of the tabbies had some weight loss which tells me they all benefitted from the increased exercise and keeping playtime consistent. My goal is simple. We are going to keep up with each tabbies playtime just as we did this past month. I hope to see a very slow and steady weight loss in Marmalade and Ranger. Maggie, Cappuccino and Latte are all within their health weights, so I hope to see consistent number on the scale for them.
We will check back in one month to see if we reach these goals!