Some people are pumpkin pie people and some are sweet potato pie people. I like both, but sweet potato pie is on our Thanksgiving menu this year!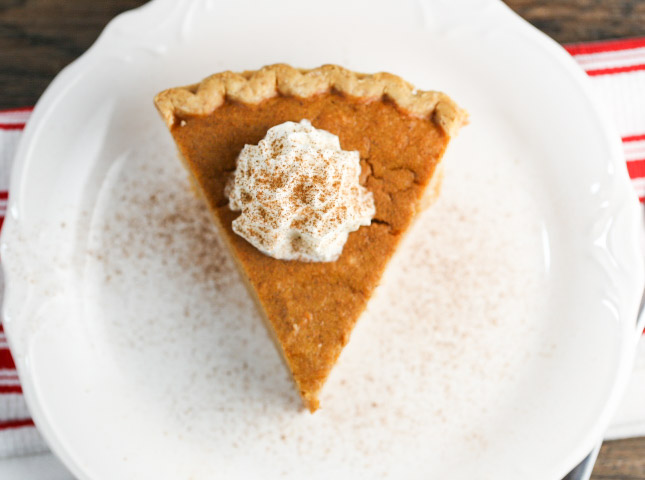 Sweet Potato Pie is filled with my favorite spices for this time of year. Cinnamon, nutmeg and cloves. This traditional pie is rich with a silky texture that must be served with a generous serving of whipped cream on top.
I have to confess that I do not like making pie crusts. It is too time consuming, and I just don't want to fuss over it. The frozen pies shells are good enough for me. Just make sure it is the deep dish pie shell.
As for the mashed sweet potatoes. You can boil, roast, or even microwave the sweet potatoes until tender, and mash the peeled sweet potatoes until smooth. I have even used the canned yams in syrup when I was in a rush, and the pie still turned out delicious. Just be sure the drain the canned yams before mashing and adjust the sugars to your preference.