The Spinach and Tomato Egg Muffins are a healthy protein-packed breakfast to take with you on the go!
Life can be hectic at times. Work, family, life…., the list can go on and on. Having a healthy breakfast read in the morning is one less thing to have to think about.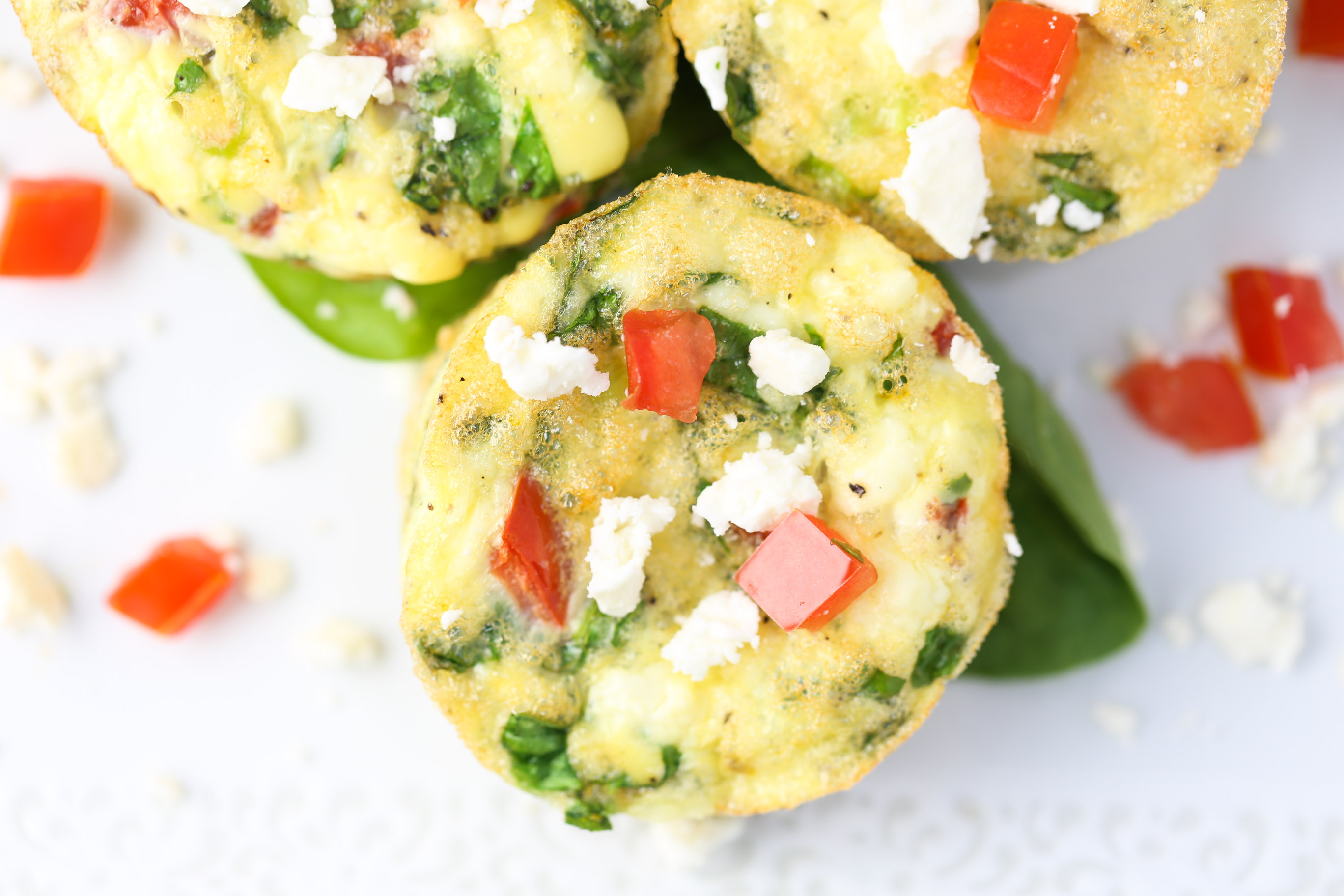 There are so many variations to eggs muffins. These Spinach and Tomato Muffins are one of my go-to favorites. I love the added salty feta cheese for green onions for delicate onion flavor. Finely chopping the baby spinach and roma tomatoes makes sure they soften in the oven while the eggs bake.