I love grabbing a bag of microwaveable popcorn! Just pop it in the microwave and within a few short minutes, you can sit in front of the television and surf away! This Southwestern BBQ Popcorn is almost that easy and fast to make, and worth every bite. A smoky bbq and buttery popcorn treat!
When I saw this Southwestern BBQ Popcorn in the Kraft Food & Family magazine, I knew I had to make this. There was one thing that I knew I had to do. It was guaranteed that I would have to double the original recipe! I also felt that the original recipe needed some chili powder. I am glad I double the recipe because my husband and I polished off the entire dish in one day!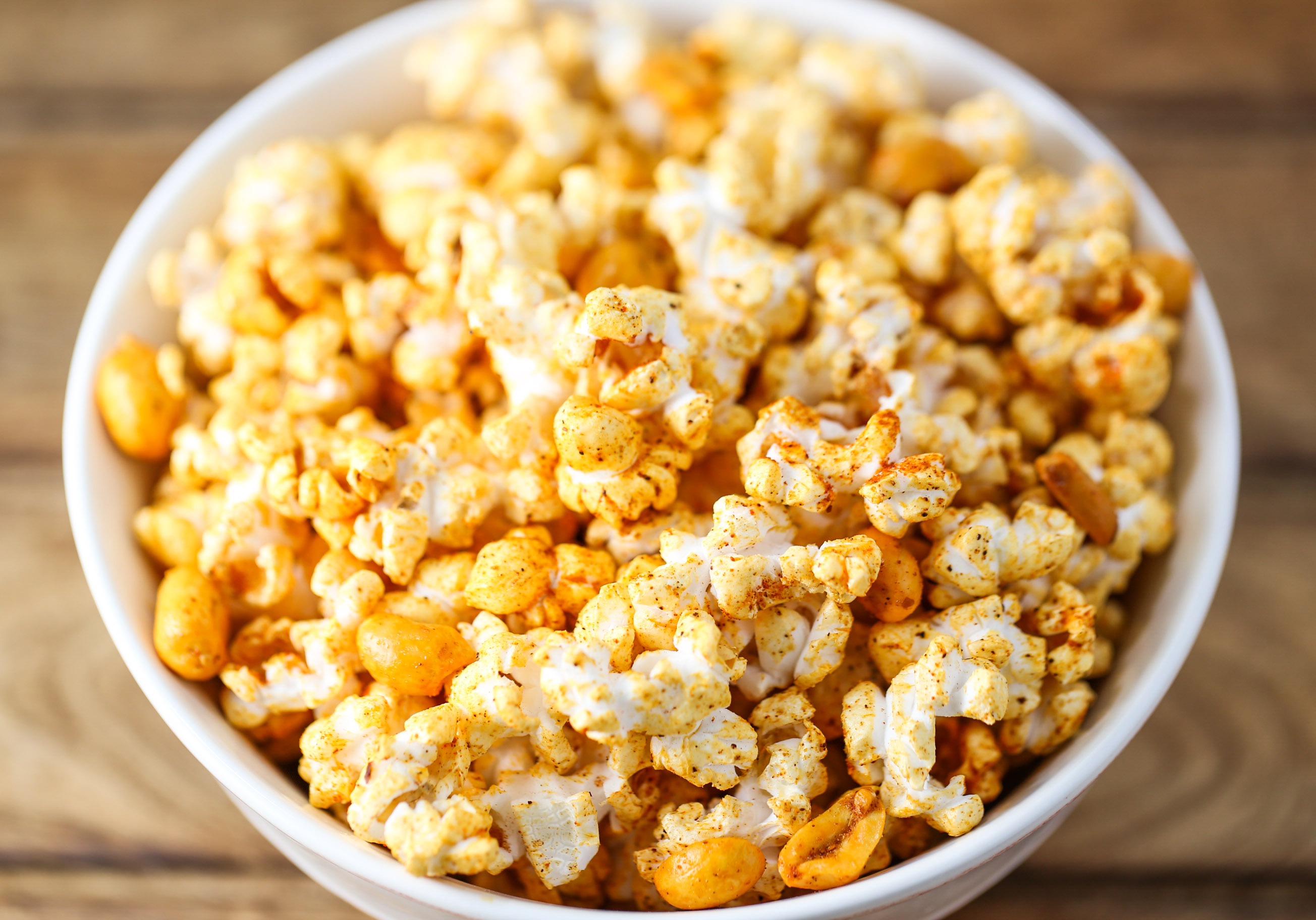 You can certainly pop your own popcorn, but I was really happy with how this turned out with the microwave popcorn. I did use the Simply Salted popcorn that has no butter since butter is added to the popcorn. However, feel free to experiment since the more butter, the better!
So, if you have a party, a game or just want a different snack, try this Southwestern BBQ Popcorn!