Hot apple cider is a treat! But Cranberry Cider is a treat on a whole new level. Now nothing will replace hot apple ciders during the cold winter season, but this Slow Cooker Cranberry Cider is our ultimate holiday drink. The slow cooker makes this warming and festive drink easy to make too!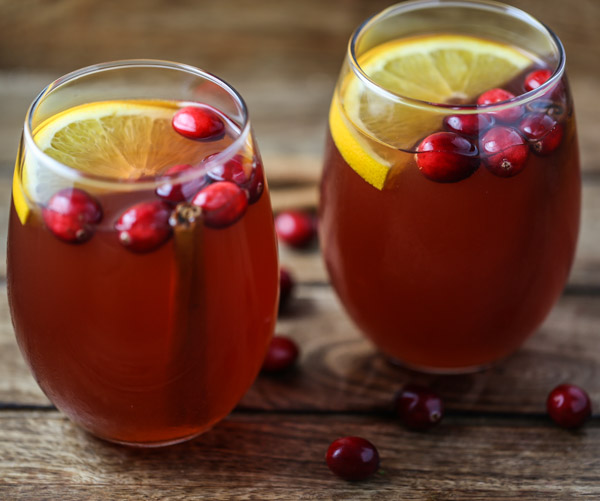 If you are having a gathering, this drink would be easy to serve. Just ladle into the mugs straight from the slow cooker for your guests. We serve this cranberry cider every year for our Christmas party. I have prepared it on the stovetop, but the slow cooker is our favorite way to make it and keep it warm for our guests.
I like the tartness from the cranberry, so I only use 2 tablespoons brown sugar. If you want the cranberry cider on the sweeter side, just add more brown sugar, 1 tablespoon at a time, until it is to your liking.
Store any leftovers in the refrigerator. Just give it a stir, and ladle into a mug and heat up the cranberry cider.
Enjoy the delicious flavors of the cranberry, apple, orange and warming spices!