I love zucchini and yellow summer squash, and I am so excited that these beauties are in season! The only issue is that when you cook them, they can get soggy due to their water content. I discovered a solution to that problem! I tried it out, and it works!
According to America's Test Kitchen, the key to getting the flavor and texture without that soggy and bland mess is to salt and drain the squash for 30 minutes. It works!!!
One tip I will give is to not overdo it on the salt when salting and draining the squash. The instructions say to use 1 tablespoon, so don't use any more salt than recommended. Also, be sure to not add any extra salt in the cooking process to avoid the squash from becoming too salty.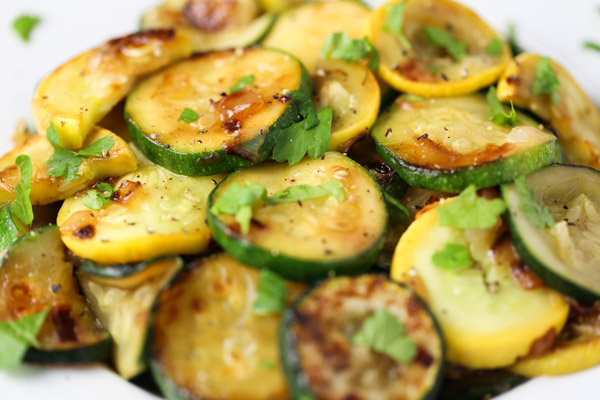 The next time you want a side dish, give this Sautéed Zucchini and Yellow Summer Squash a try!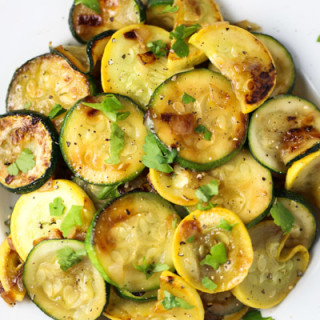 Sautéed Zucchini and Yellow Summer Squash
Sauteed squash that is full of flavor and browned texture due to salting.
Ingredients
1 1/2

lbs

zucchini & yellow summer squash

sliced 1/2 " thick

1

T

salt

3

T

extra-virgin olive oil

1

small onion

finely diced

1

t

grated lemon zest

1

T

lemon juice

1

T

chopped fresh parsley

freshly ground black pepper
Instructions
Toss squash with 1 T salt and allow to drain in a colander over a bowl for 30 minutes. About 1/3 cup water will drain from the squash.

Pat dry the squash and wipe away any excess salt.

Heat the olive oil in a 12 " nonstick skillet over medium heat. Add the onion and cook until softened, around 3 minutes.

Increase heat to medium-high, and add the squash and lemon zest. Cook until the squash, stirring occasionally, is golden brown, around 10 minutes.

Remove from the heat. Add the lemon juice, parsley, and black pepper and stir to mix in.

Enjoy!