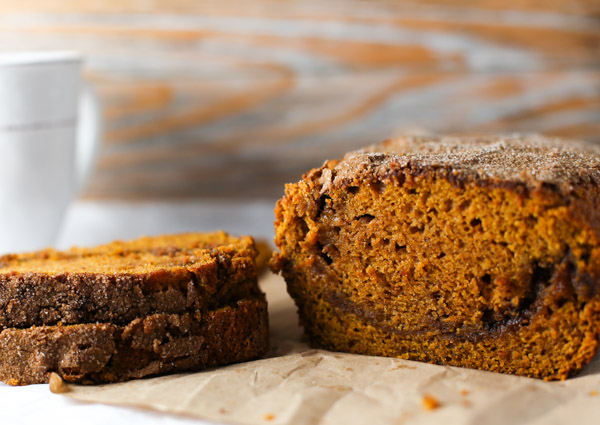 It is that time of year! Pumpkin, cinnamon and all of the wonderful spices that fall delivers. This Pumpkin Cinnamon Swirl Bread delivers all of the fall flavors in one delicious bite. This sweet bread is dense and delicious like a cake, but you can have more than one slice because it it not cake. Right?
We enjoyed slices of this Pumpkin Cinnamon Swirl Bread with an afternoon coffee. I didn't even miss my Pumpkin Spice Latte while eating my slice. That says a lot for someone who cannot get enough pumpkin spice lattes.
Whether it is breakfast, an afternoon treat or dessert, you cannot go wrong with this Pumpkin Cinnamon Swirl Bread!