I love making overnight oats, but I wanted to amp up the nutritious benefits. These overnight oats with kefir provide a filling breakfast with the added benefits of kefir and sweetened naturally with fruit!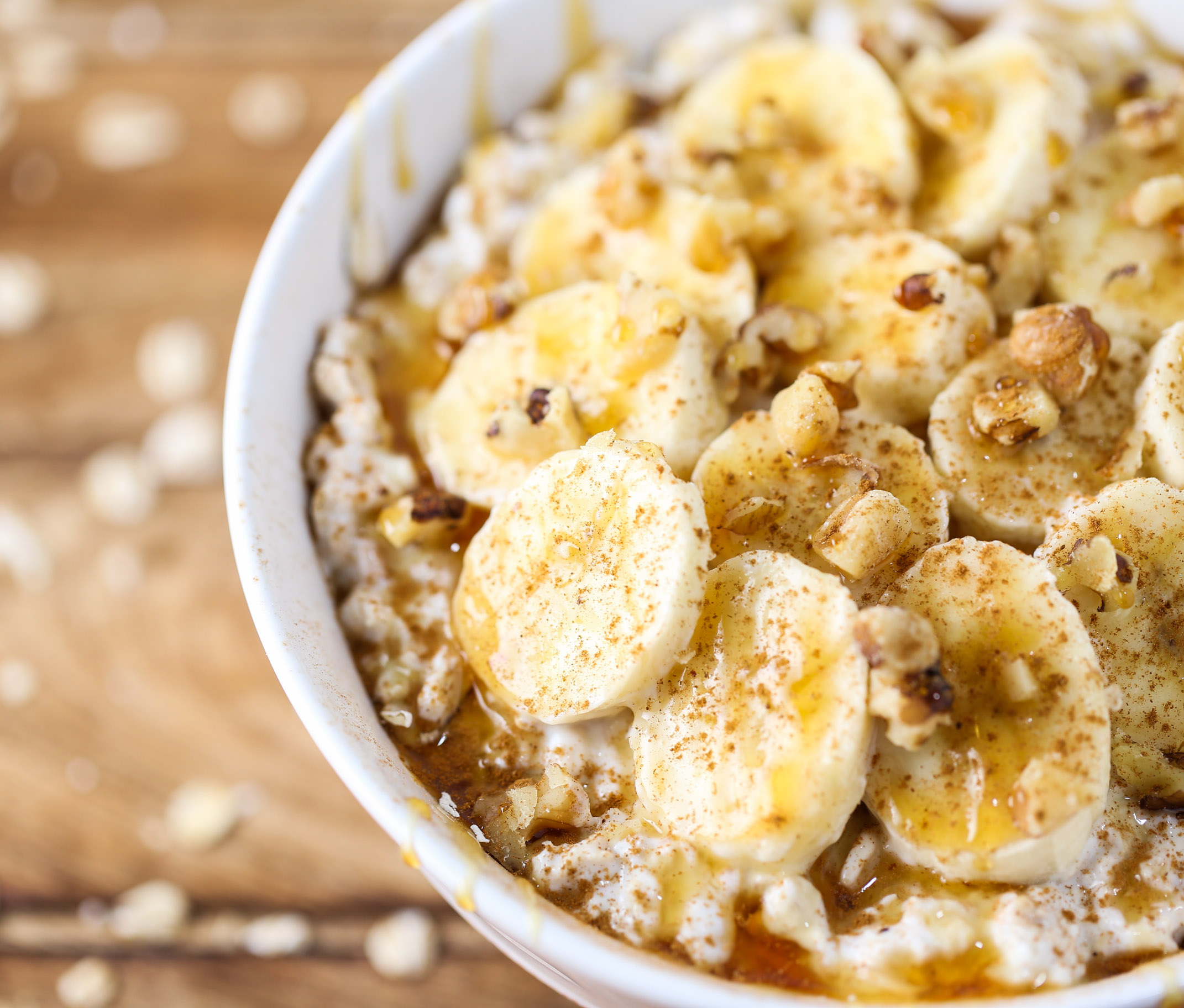 Kefir is a fermented milk product that tastes similar to yogurt. However, kefir offers a more diverse group of cultures offering a great source of probiotics. With that being said, plain (unsweetened) kefir is very sour. Some people prefer to purchase the flavored kefir options but they have a lot of added sugar that comes along to the flavored kefir. Instead of using sugary kefir, I opt to add sliced fruit such as bananas and honey to balance out the sour from the unsweetened kefir.
I prefer to add the fruit in the morning to get a fresh texture. I also add a splash of almond milk to thin out the oats just a little. Feel free to tweak the recipe to fit your preference. Use any fruit or milk of your choice. The recipe I shared is my favorite Overnight Oats With Kefir combination, but with any recipe I share, feel free to make it just the way you like!