Oreo Truffles are sweet and decadent chocolate treats! I have seen these truffles all over Pinterest and on several blogs for some time. Surprisingly, I had never had them. They never made an appearance at a baby shower, birthday party, holiday party… Not once! 🙁 So, instead of waiting around to try these chocolate treats, I decided to make them. 🙂 I know, I  have been missing out! If you have not had these little gems, let me introduce you to the Oreo Truffle!
I had heard of Oreo Truffles. My husband had never heard of them. He was curious about these candies. Once he took a bite, he was hooked just like me.
Confession: I did not make an entire batch of Oreo Truffles to take to a party or give as gifts. I made them for my husband and myself to enjoy all by ourselves. Over the course a week, the truffles slowly disappeared.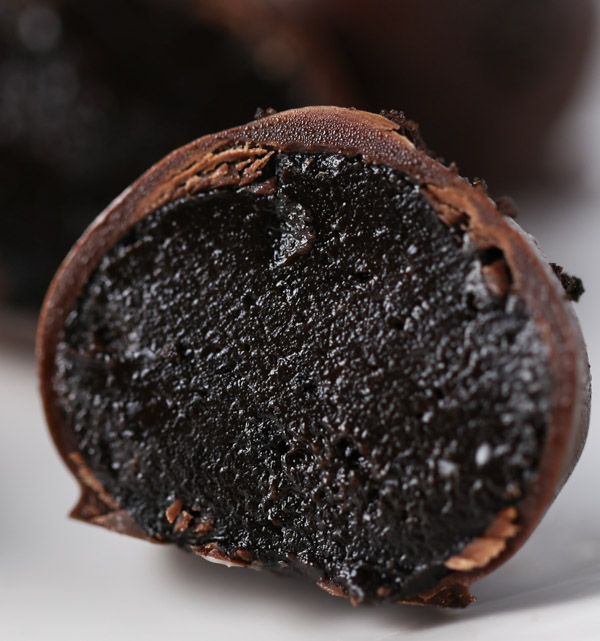 Whether you want to make these for you self and family or give as a gift or even bring to a party, there Oreo Truffles will be a treat for everyone!