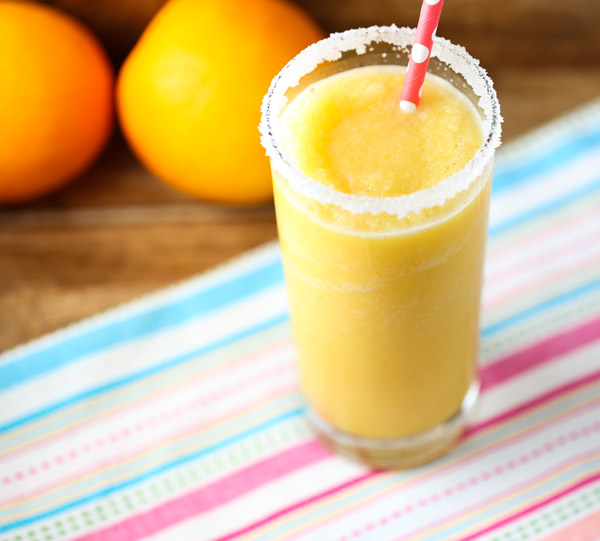 When I was a kid, we would go to the mall and we would always get an Orange Julius. Sometimes that is all we would get when we went to the mall. The trip was worth just getting one of these cool and creamy orange drink delights!
The weather has been getting warm, and I have been craving an Orange Julius. Unfortunately, all of the Orange Julius locations closed in our area. So, I just make them at home now. I have to say, this comes pretty close!
My husband had never had an Orange Julius, so he did not have anything to compare it to. He loved it!
Whether you have had an Orange Julius or you are new to the drink. This Orange Juice recipe is so good and refreshing.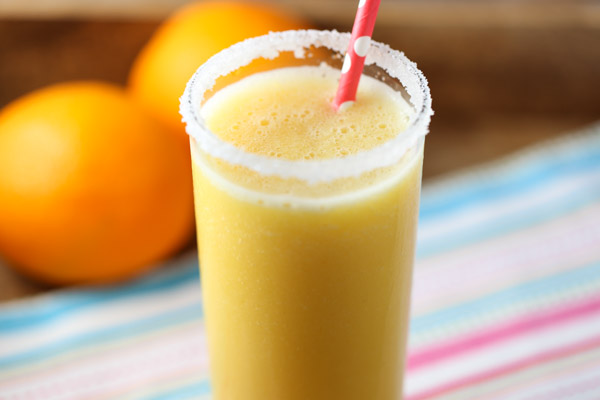 The traditional Orange Julius is made with milk. If you cannot have milk, just substitute milk with unsweetened plain almond milk. I often use the almond milk, and it is equally delicious!