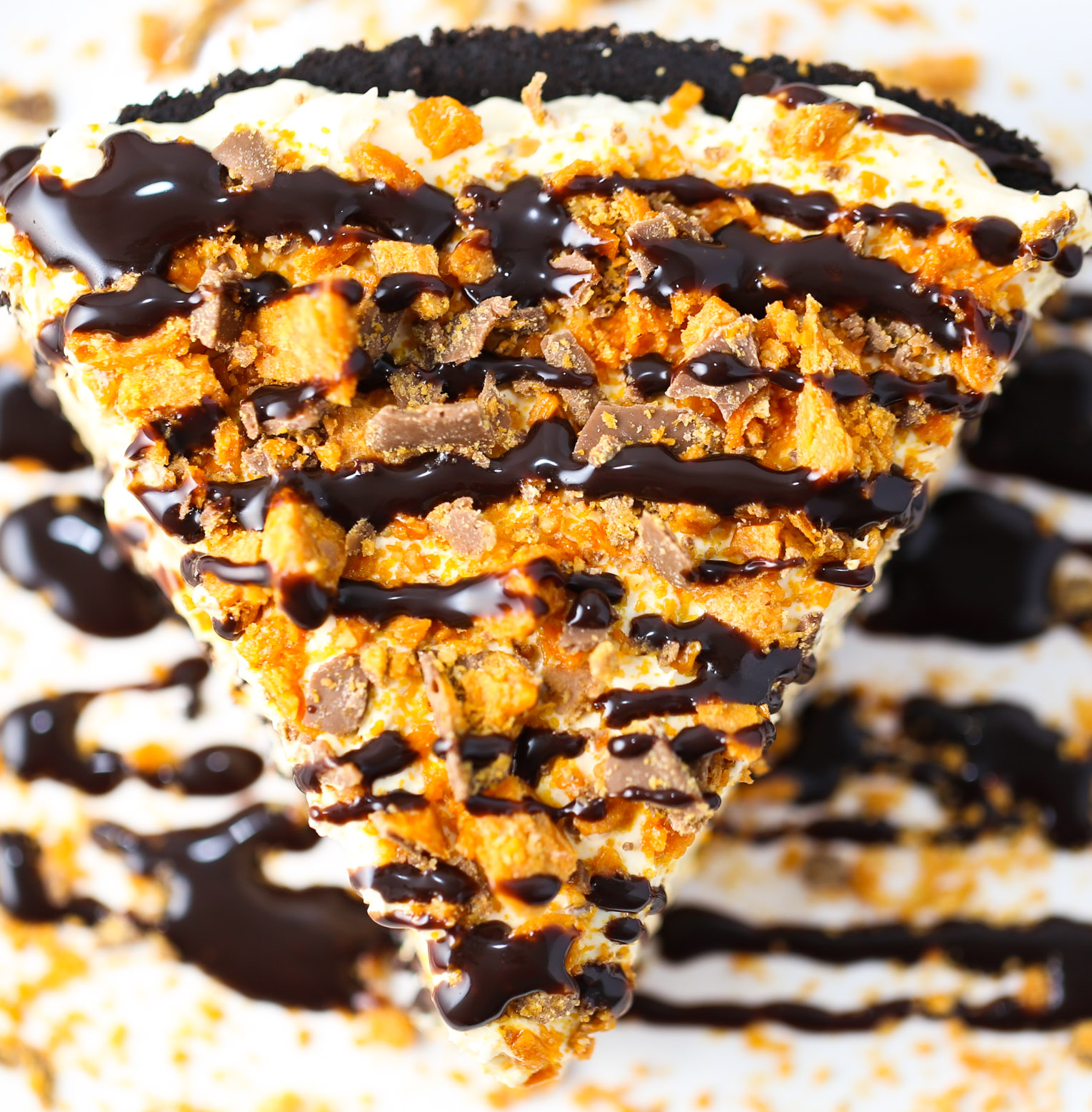 This No-Bake Butterfinger Pie is easy to make and even easier to eat! A creamy pie filled with crushed Butterfingers and topped with more Butterfingers and chocolate sauce!
This pie is a cinch to make! The no-bake factor is great, but you have to give this pie some patience to chill in the refrigerator for at least 4 hours! Hard to do, but well worth the wait!
You can eat this pie without the chocolate sauce…
But, I highly recommend drizzling chocolate sauce over your slice!!