Everyone needs a go-to Mexican Rice recipe. This one is mine. Toasted rice cooked with tomatoes, green chilies, garlic, and vegetable broth!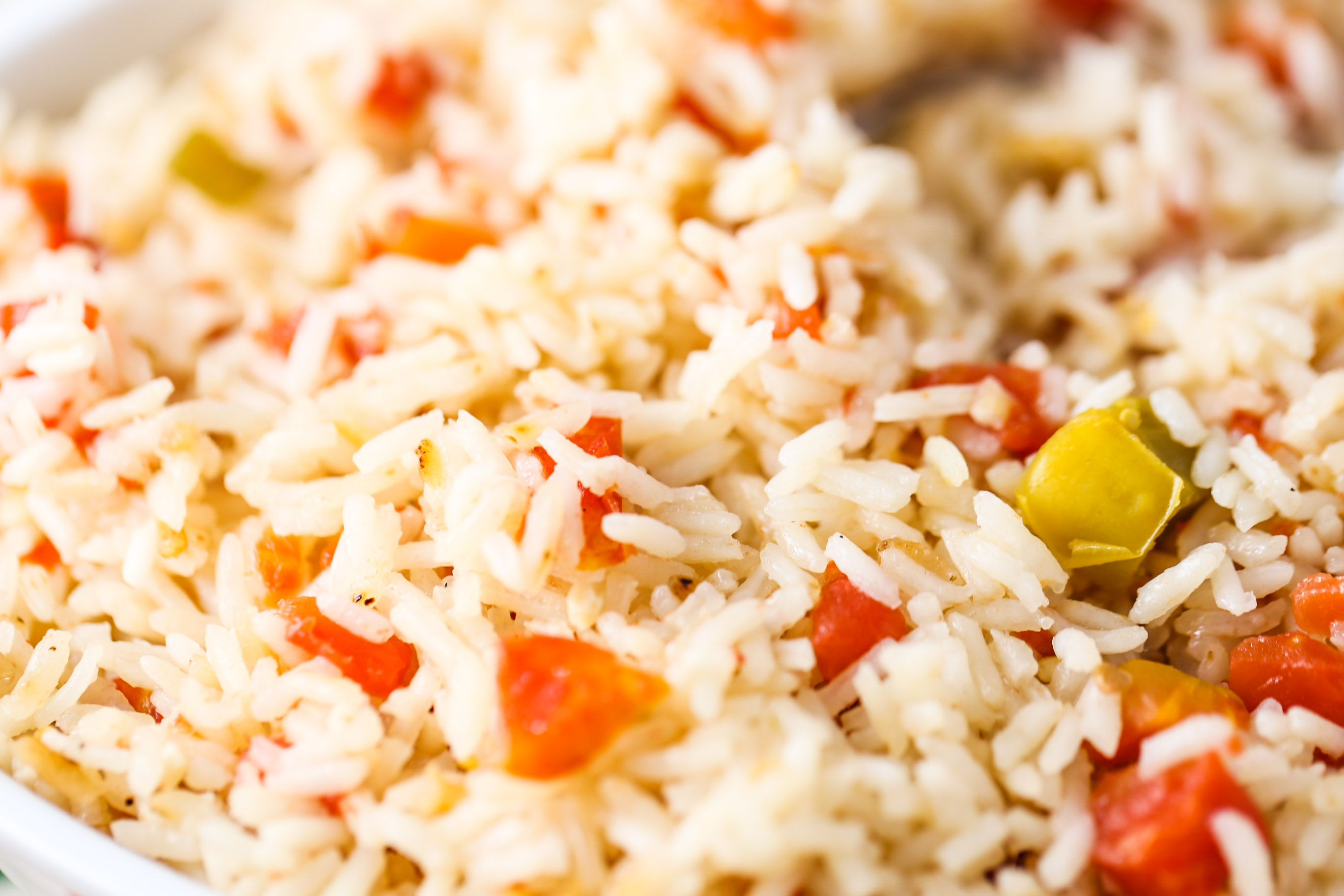 I have tried my fair share of Mexican Rice recipes and they always fell flat. This Mexican Rice recipe uses one of my most favorite ingredients, Rotel tomatoes (canned diced tomatoes with diced green chilies).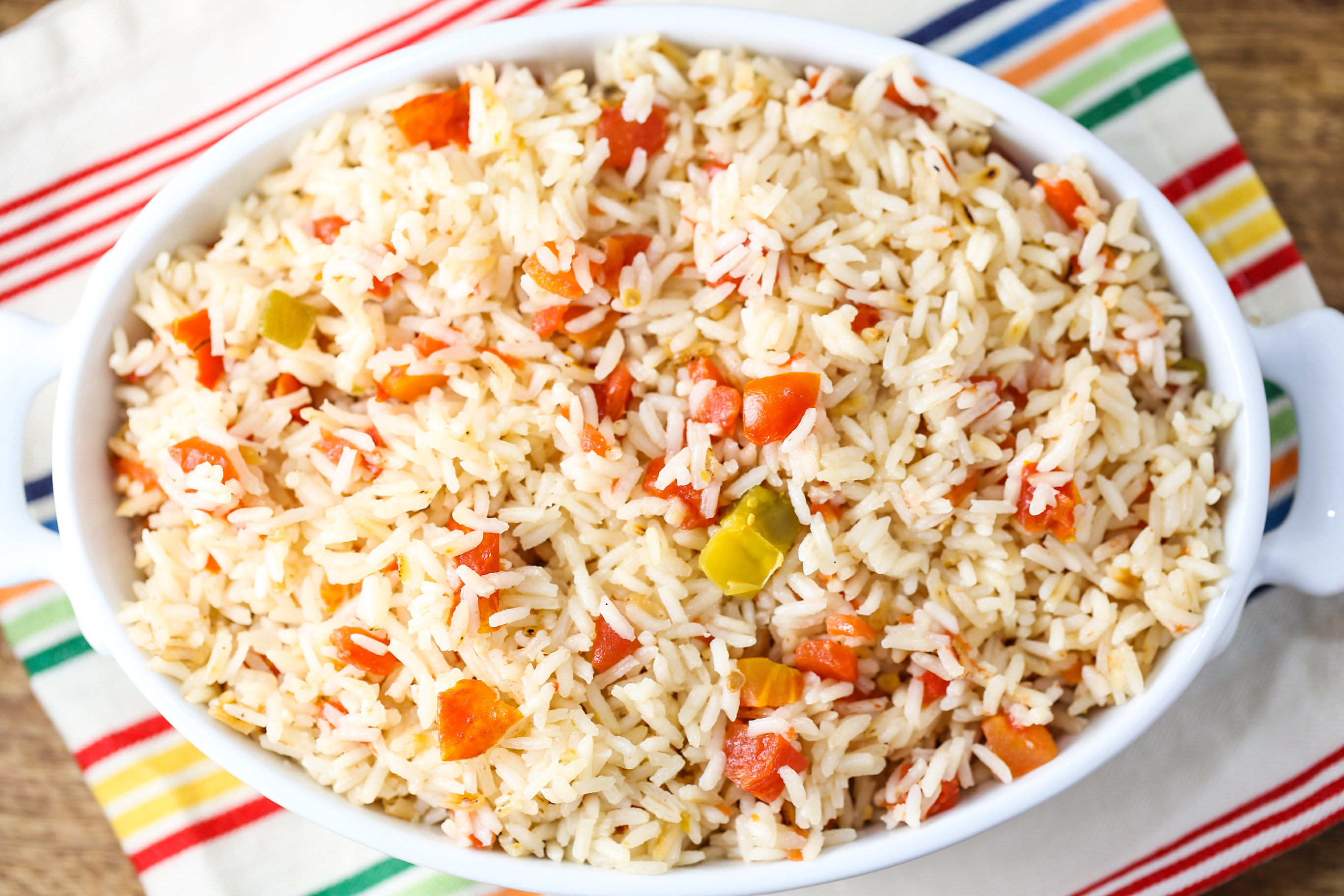 This Mexican Rice is full of flavor and just the right amount of heat from the green chilies! Making the perfect bed for these Cuban-Style Black Beans and some cheese on top!