The weather is hot and the fruit is abundant! This Mango Rasberry Crisp is the perfect dessert for these warm months! A delicious combination of sweet and tart fruit with a crisp oat and coconut topping!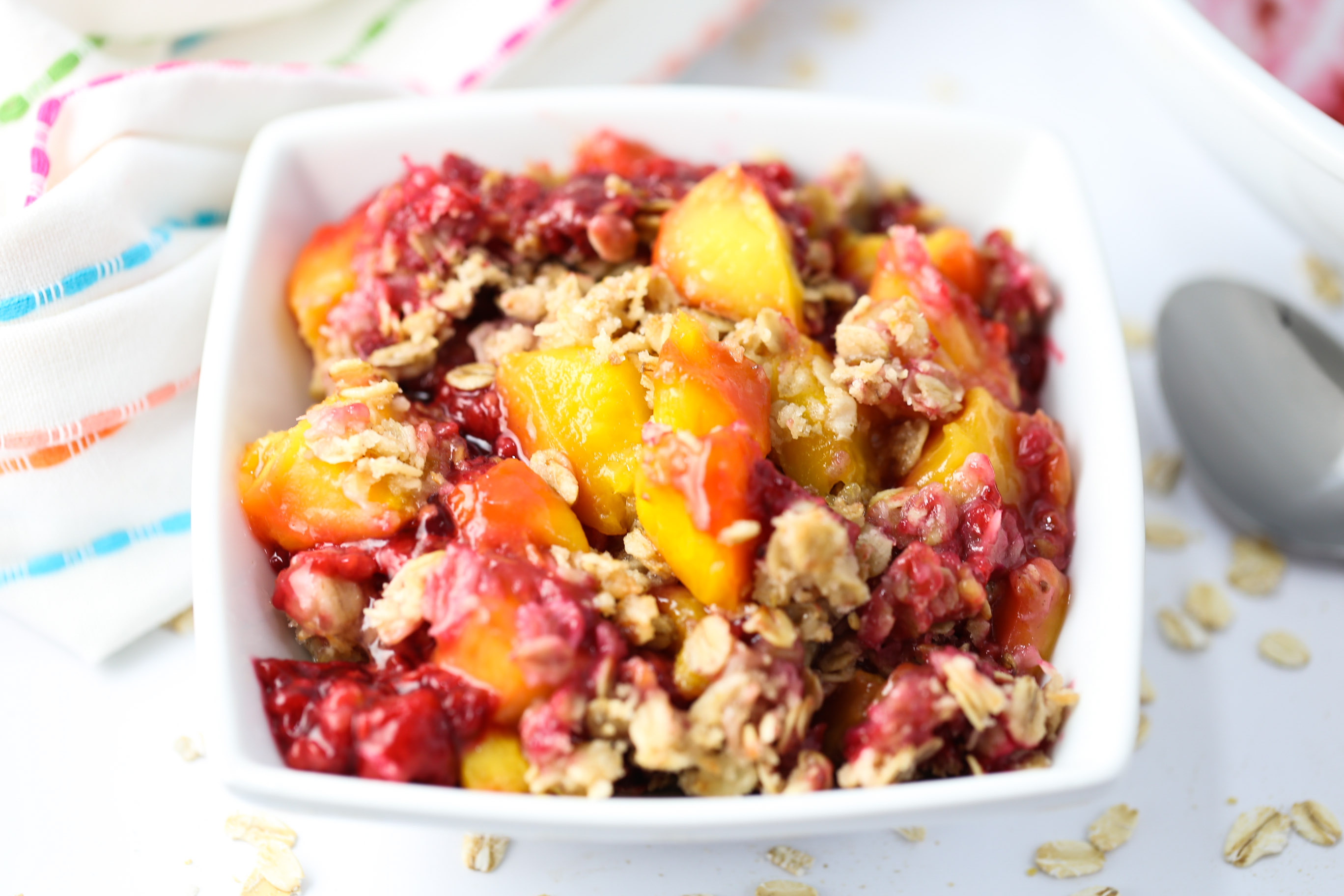 This Mango Raspberry Crisp is perfect for the warmer days! I can enjoy a good fruit crisp any day. Apples are perfect for the autumn and winter seasons, but I cannot get enough mango when the weather is warm. I added raspberries with the mango to give that perfect balance of tart and sweet! To give more of a tropical taste, shredded coconut and coconut oil are in the topping!
I use frozen mango and raspberries and this crisp always turns out delicious! There is no need to allow the fruit to thaw and I would recommend to not thaw the fruit. If the fruit is thawed , it can break up too easily when stirring in the sugar and arrowroot powder.
This Mango Raspberry Crisp is a bright and delicious summer dessert without even having to peel and chop the fruit!