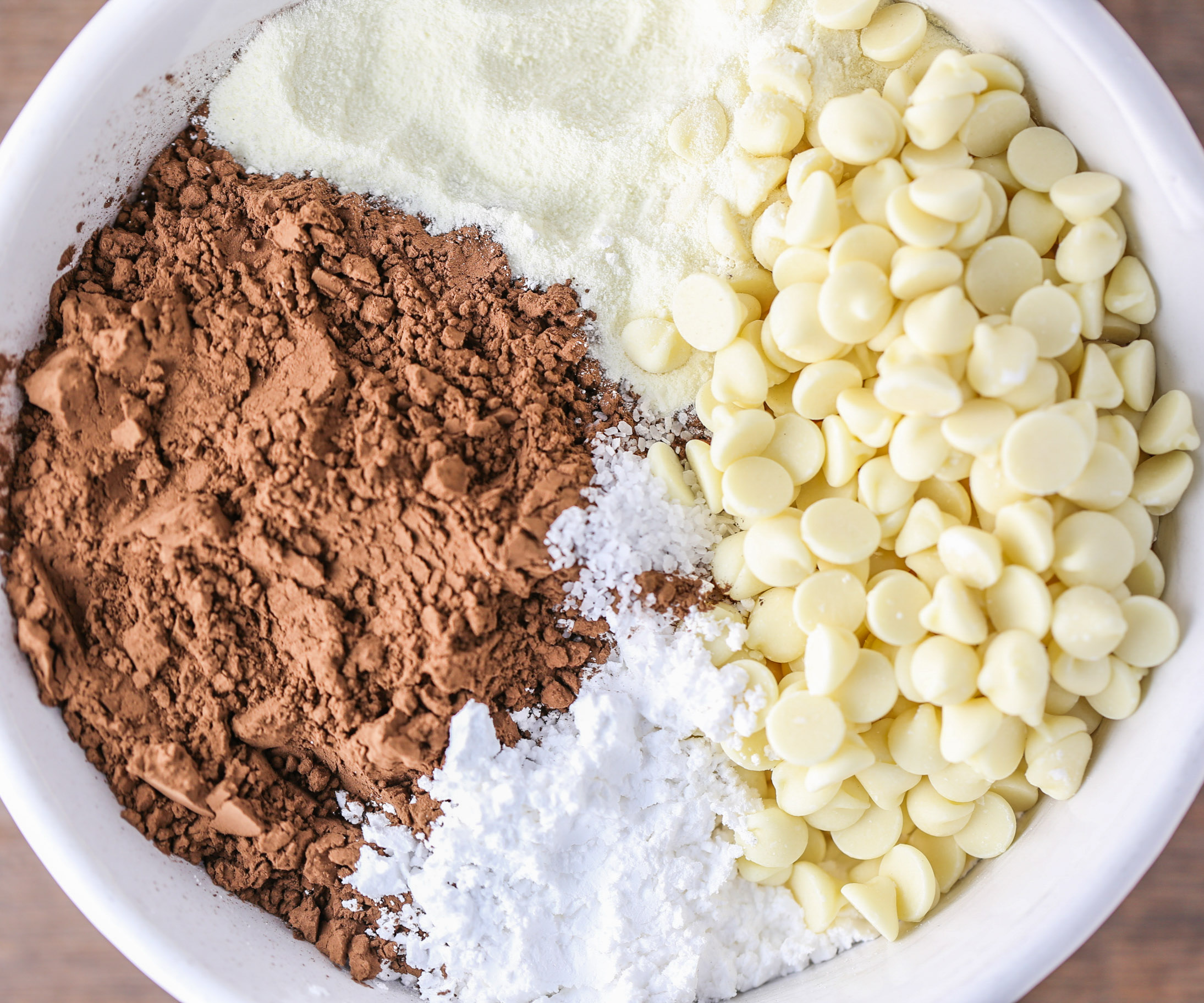 Instead of buying packets of hot chocolate mixes, I make a large batch of my favorite homemade "instant" Hot Cocoa Mix! You can make this to last your family throughout the season, or to put together as gifts for the holidays!
I have been making this Hot Cocoa Mix from the America's Test Kitchen: The Do-It-Yourself Cookbook for a few years now. I have used several types of cocoa mixes. I have used true Dutch-processed cocoa.I have even used the Special Dark cocoa from Hershey's for an extra chocolate kick! They all turned out delicious!
This Hot Cocoa Mix makes a great homemade gift to friend, neighbors, colleagues, etc. Add a festive mug, marshmallows, candy canes, cinnamon sticks, and instructions on how to make the Hot Cocoa!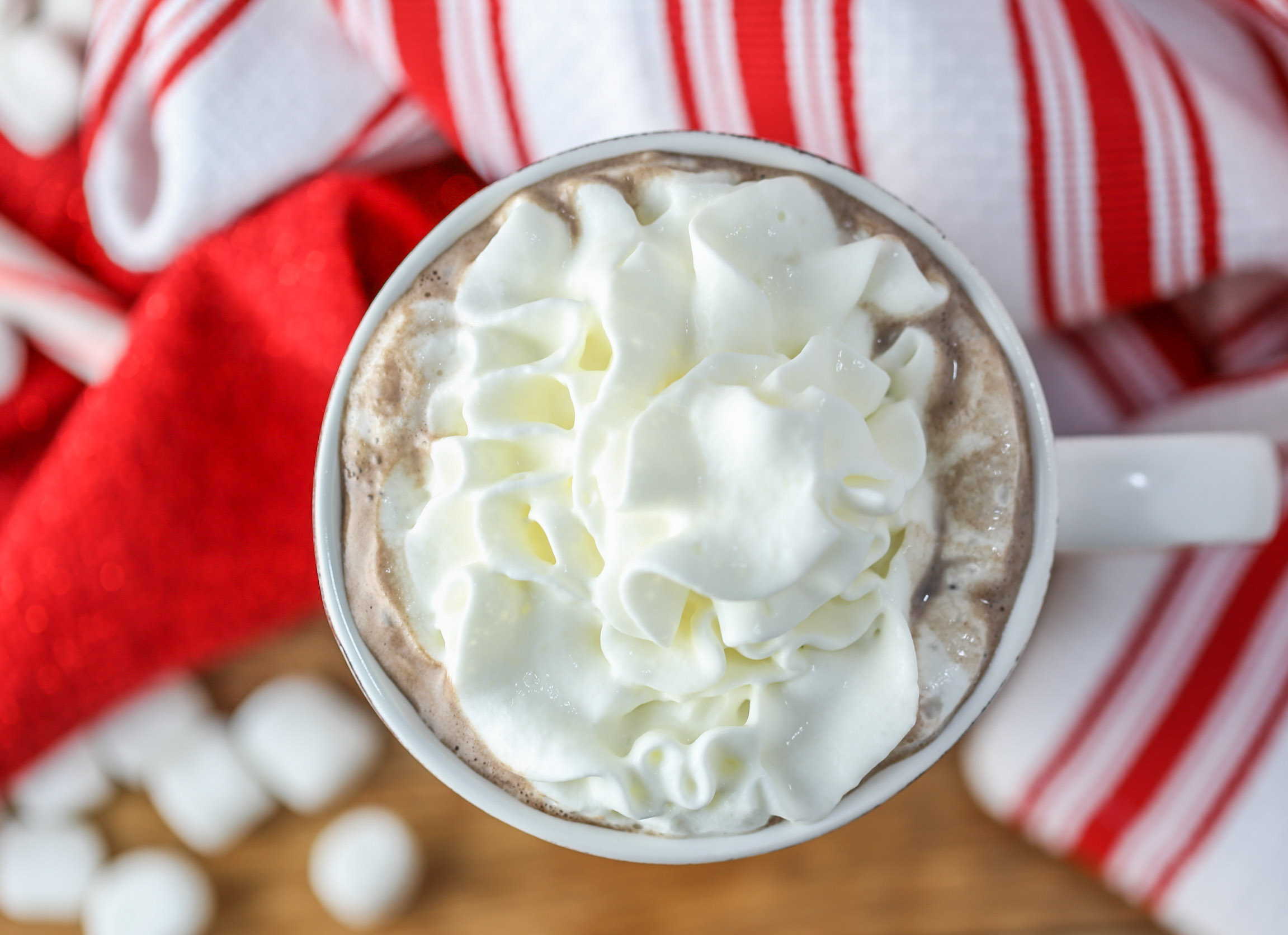 As America's Test Kitchen explains, there are few factors that made all of the difference in making this Hot Cocoa Mix
White chocolate chips provide a creaminess to this mix as well as increasing the chocolate flavor. (They tried all types of chocolate chips, and the white chocolate chips did the trick!)
Confectioners' sugar dissolved much quicker than granulated sugar which takes too long in this mix.