Carrot cake is common in the spring, but I really enjoy carrot cake in the fall and winter because the spices  like cinnamon and nutmeg in this cake really speak my language this time of year. But this is not just your average carrot cake. A rich and moist carrot cake served warm with simple syrup and warm cream cheese frosting!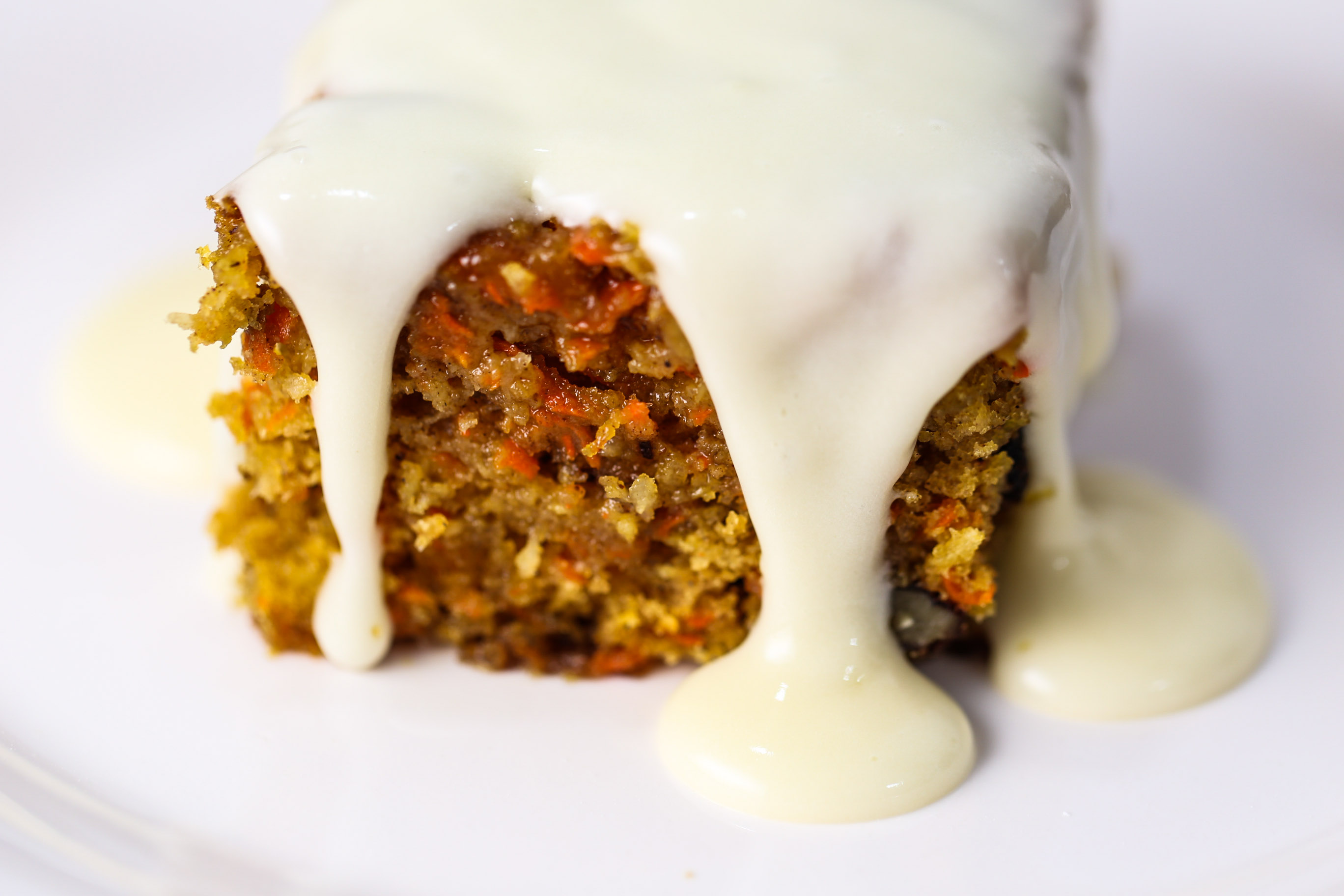 This Heavenly Carrot Cake was inspired by a restaurant called J. Alexander's that serves one of the most delicious versions of a carrot cake! My version is inspired by but not necessarily a "copycat" recipe. I have no insider knowledge of how J. Alexander's makes their carrot cake. However, after years of research via ordering and eating their carrot cake, I came up with this version. There are several steps to this cake, but it is well worth it in the long run!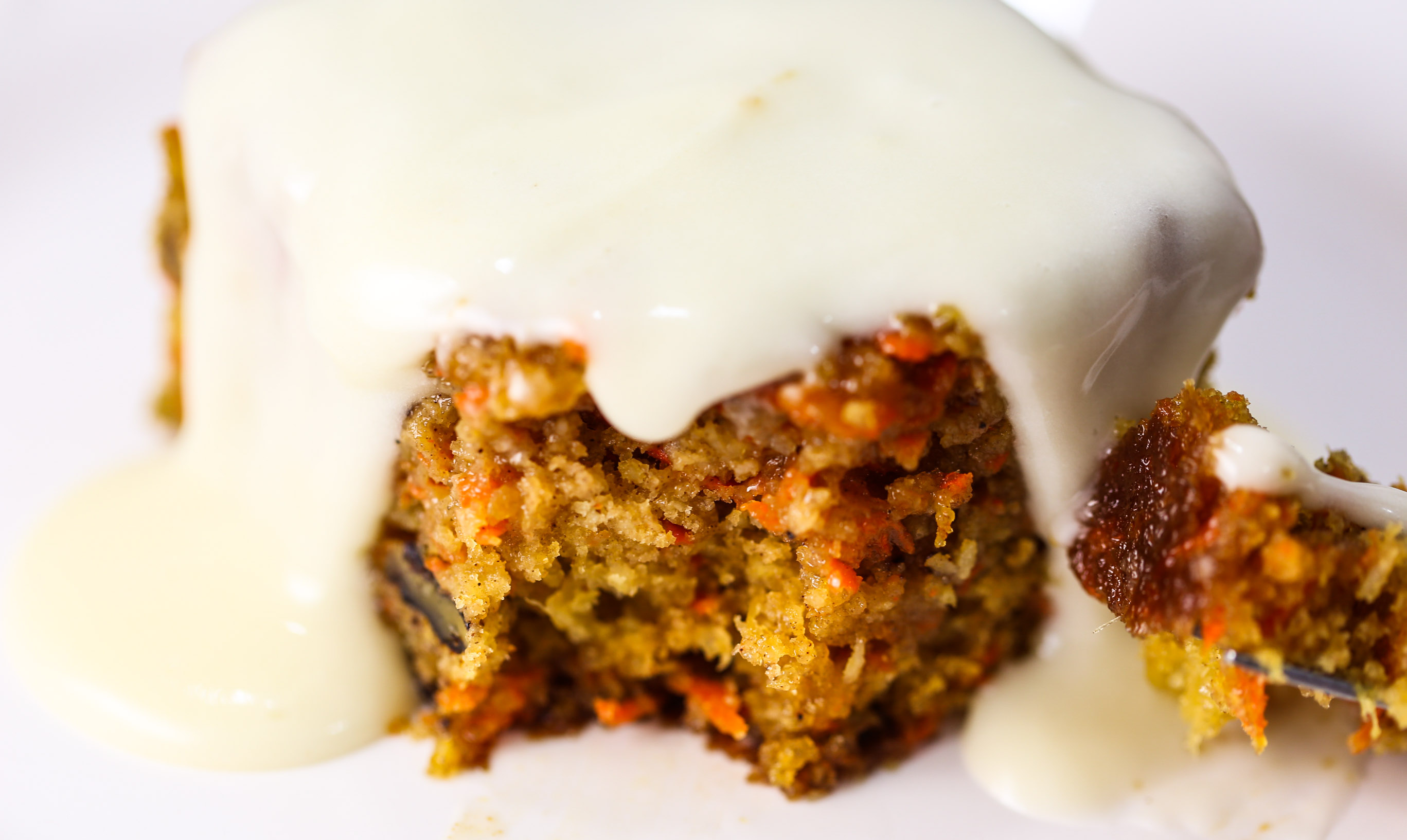 More preparation and some extra time to plate this cake is needed. However, I can assure you that every single step is worth the warm, sweet, rich, and moist outcome when you bite into this Heavenly Carrot Cake!