These Garlic Parmesan Roasted Potatoes are crispy and creamy bites of roasted goodness! The humble potato is turned in to a crispy exterior yet melt in your mouth interior wrapped with garlic, cheese, and herbs!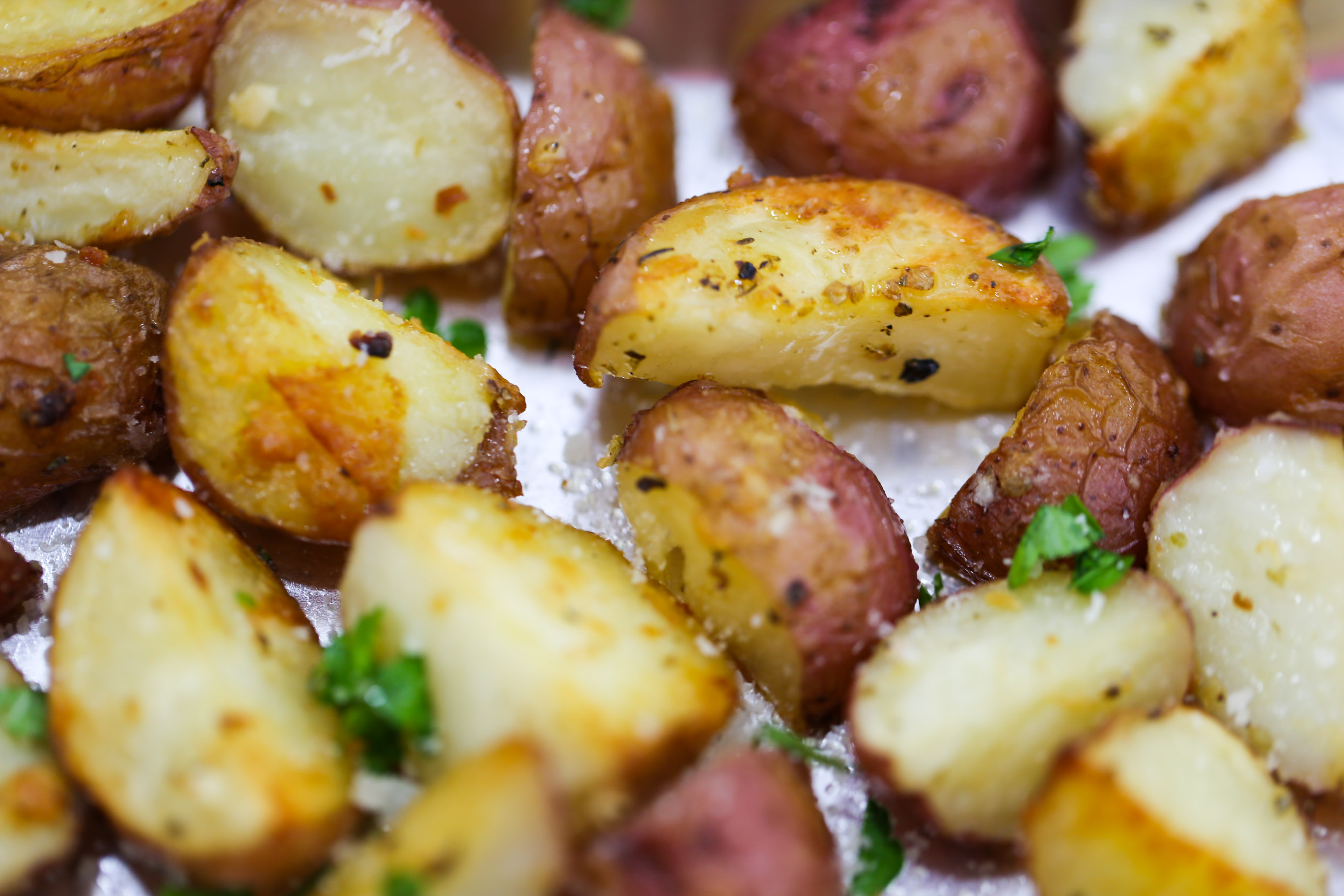 The best potatoes to use for this recipe are the small red potatoes. Just cut them in half or quarters depending on if some are a larger in size.
These roasted potatoes are especially good thanks to the butter that is added after these potatoes are already delicious and crispy. Not to mention the extra cheese that you can sprinkle on top too!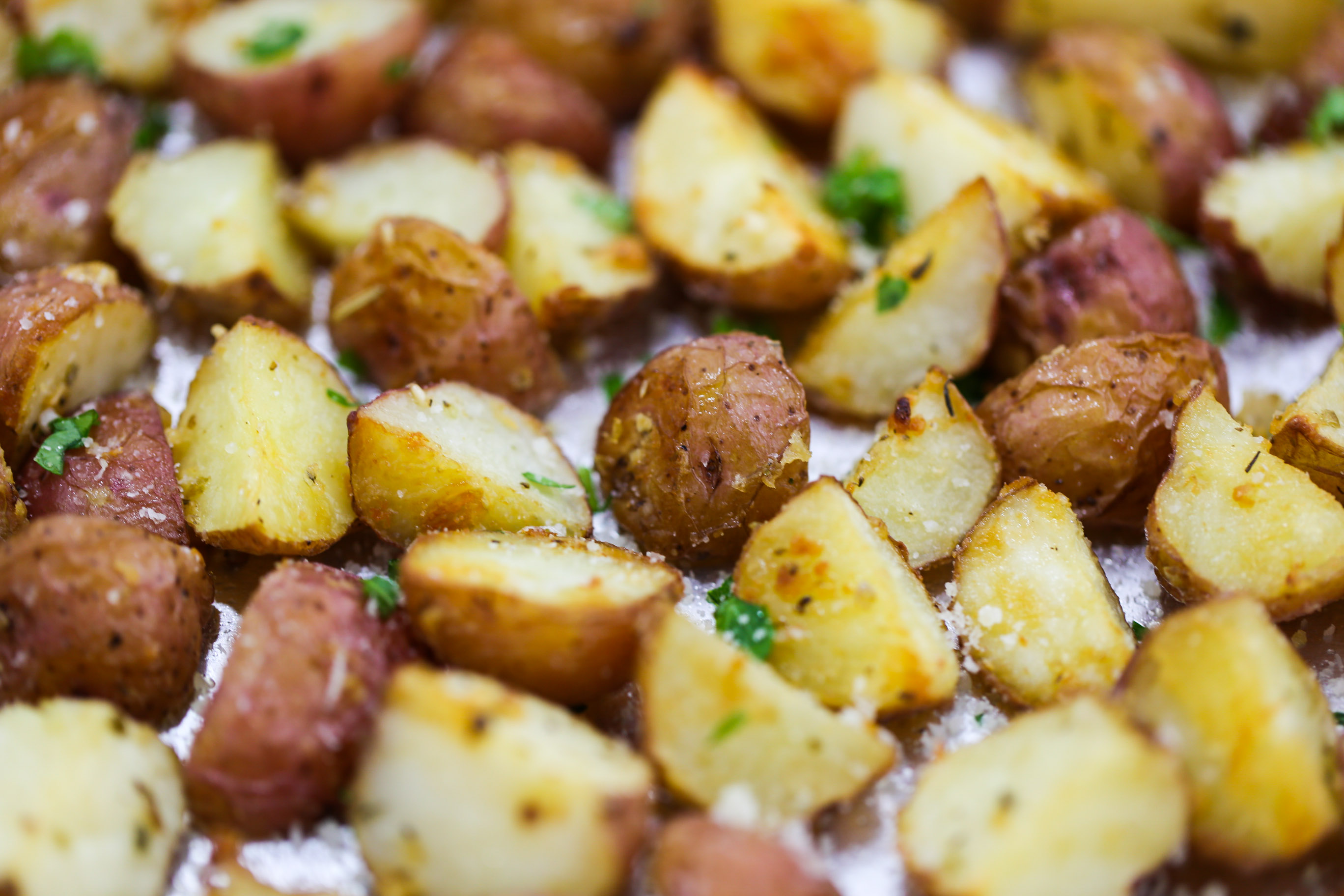 These Garlic Parmesan Roasted Potatoes are the perfect side dish to a barbeque or a great side dish to a weeknight meal!