This Garlic Bread is not just any garlic bread. It is full of buttery garlic with the perfect balance of seasonings and toped off with fresh parmesan cheese!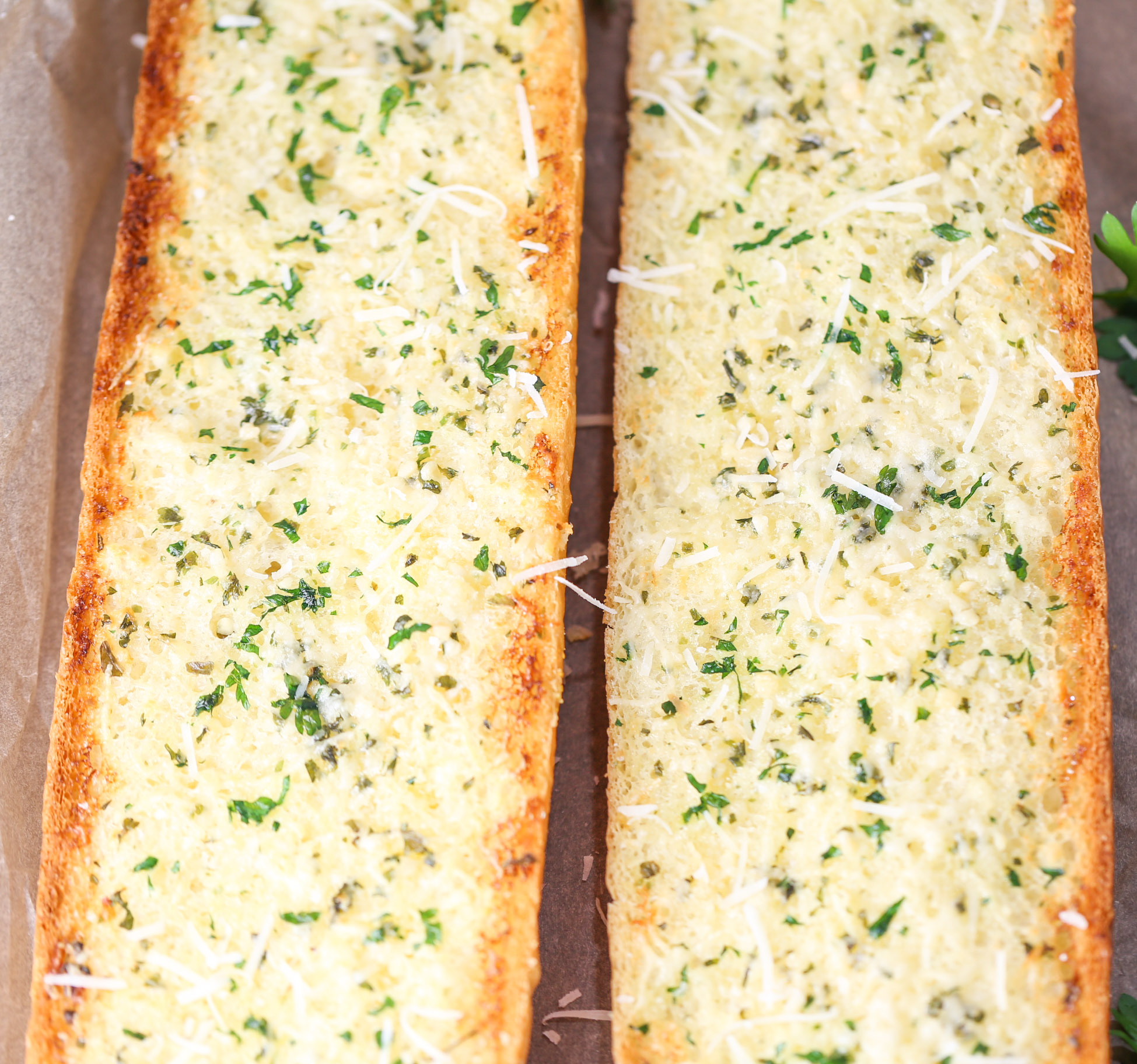 The frozen garlic breads are fine and dandy, but this Garlic Bread wins in comparison with the fresh buttery garlic flavors.
The cooking method for this Garlic Bread delivers on that soft buttery middle and the nice crunchy exterior.