Welcome to another Feline Friday. Feline Fridays are dedicated to my foster felines! As you can see,  Ebony and all three of her kittens are still with me! I am absolutely grateful to have been able to foster Ebony while she was pregnant, to be with her while she delivered her kittens, to watch her care for her kittens, and now to watch her play with her kittens. Ebony's kittens have grown into their personalties and are just as sweet as their mom!
Before moving forward, I wanted to officially announce that Ebony has been adopted! Her foster mom actually fell in love with Ebony before Ebony even had her kittens! Ebony's forever mom did not mind waiting for Ebony to join her family for 3 months. Ebony still had to deliver her kittens, nurse her kittens, and get spayed so she would not have any more babies! I kept Ebony's mom up to date during this journey, and Ebony is almost ready to join her mom! Ebony was spayed last week! She will join her forever family in just a few weeks! Ebony will also have a bigger brother that looks just like her! ❤
Now 9 weeks, Ebony has enjoyed playing with her babies that are growing up and starting to show off their personalities too!
PePe
PePe is a sweet and shy boy. He takes his time to get a feel for people, but he is all kitten once he lets his guard down. PePe is a tuxedo with  distinctive markings on his face. He doesn't understand why people are always so fascinated by his markings since he is so humble. He wants to be treated just like the rest of his siblings. PePe likes consistency and calm, and definitely needs a fellow kitty friend in his forever home.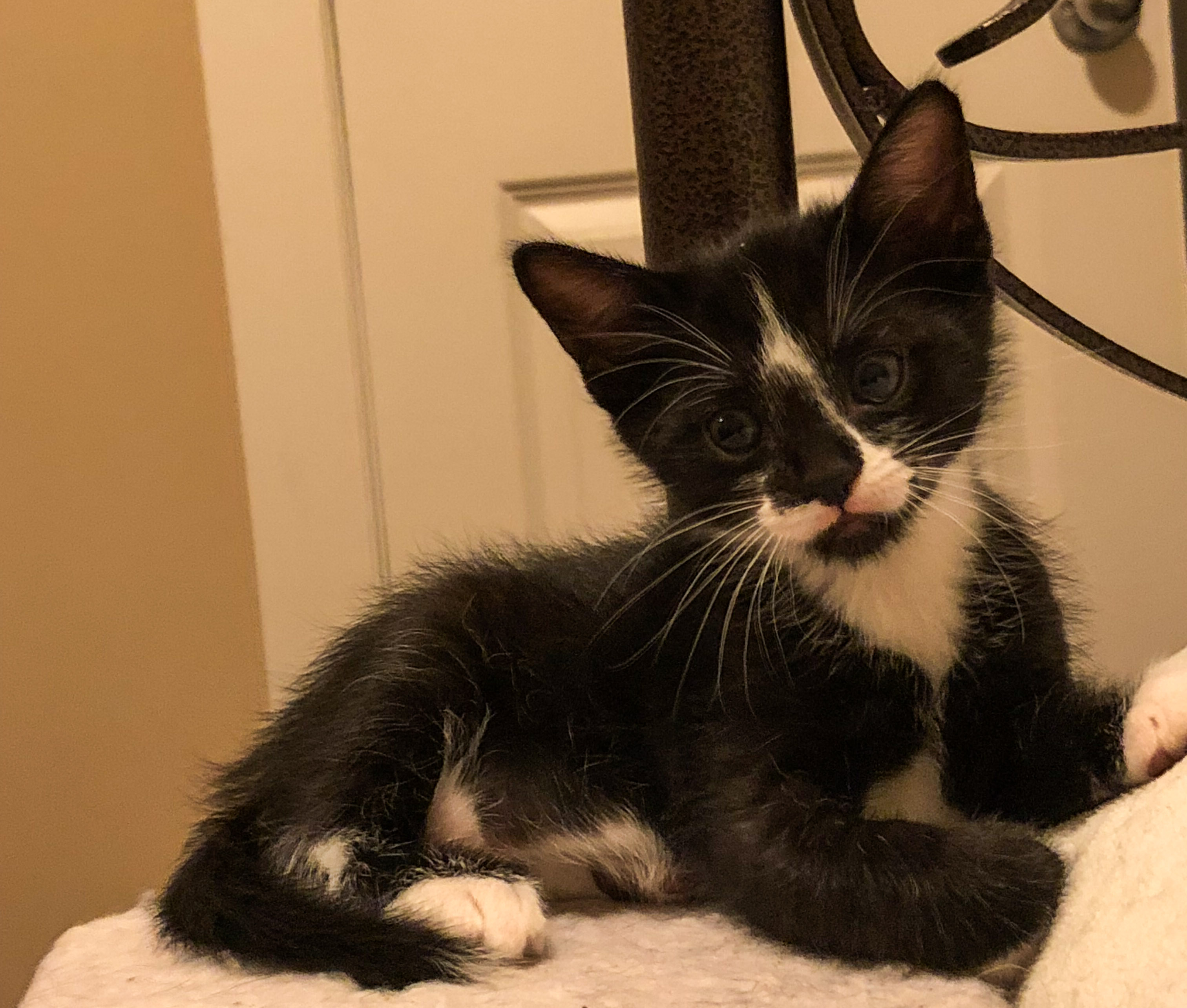 Babs
Babs is an absolute sweetheart. She is the only girl in her litter, but she can play just as hard as the boys. She is first to the food bowls when it is time to eat, and she is not shy to let you know her bowl comes first!  Babs is a beautiful tuxedo girl with a perfect combination of playful kitten and chill cat vibe, just like her mom! Babs has a confidence to stand on her own, but she would prefer to have a fellow kitty friend in her forever home!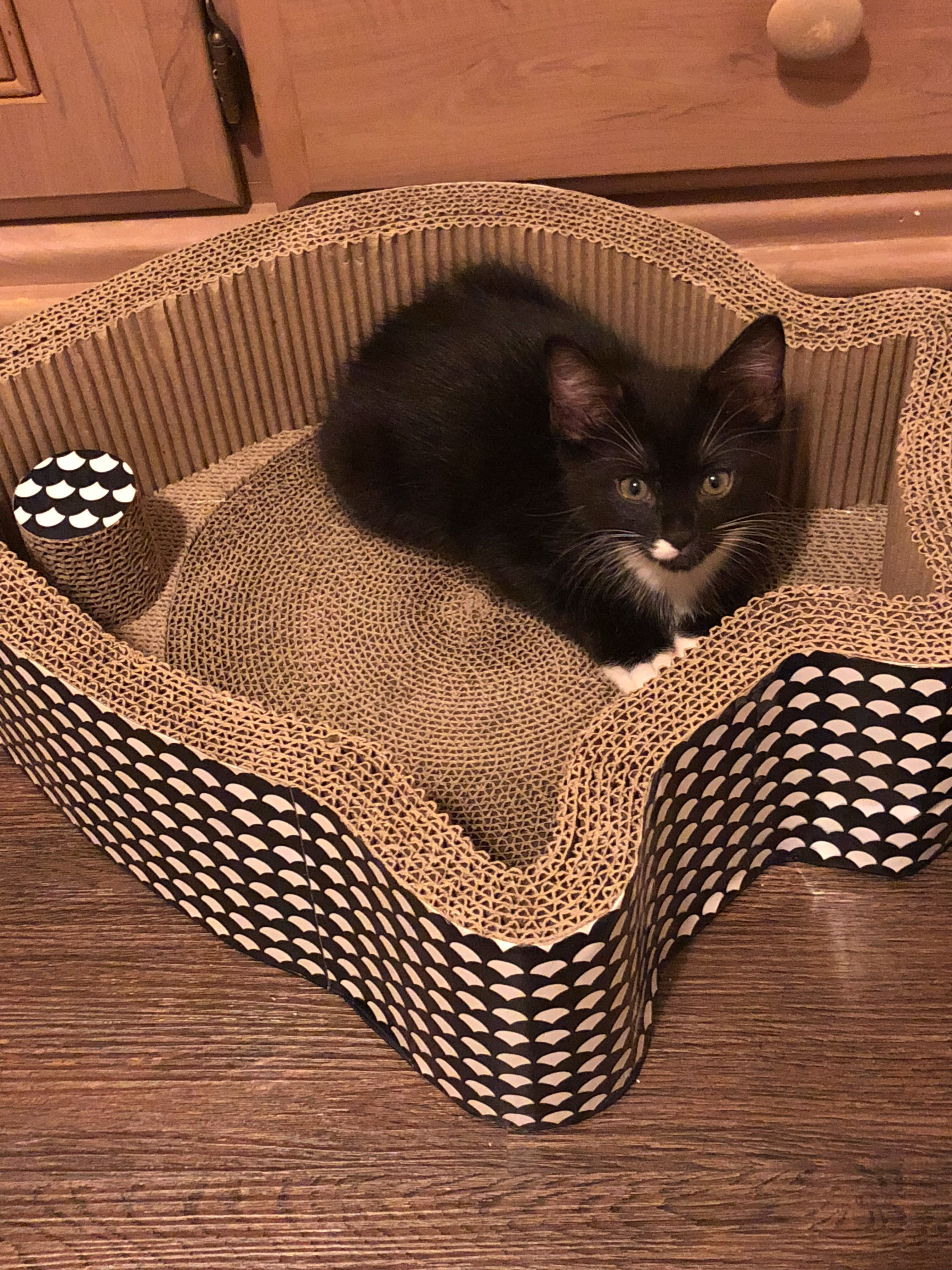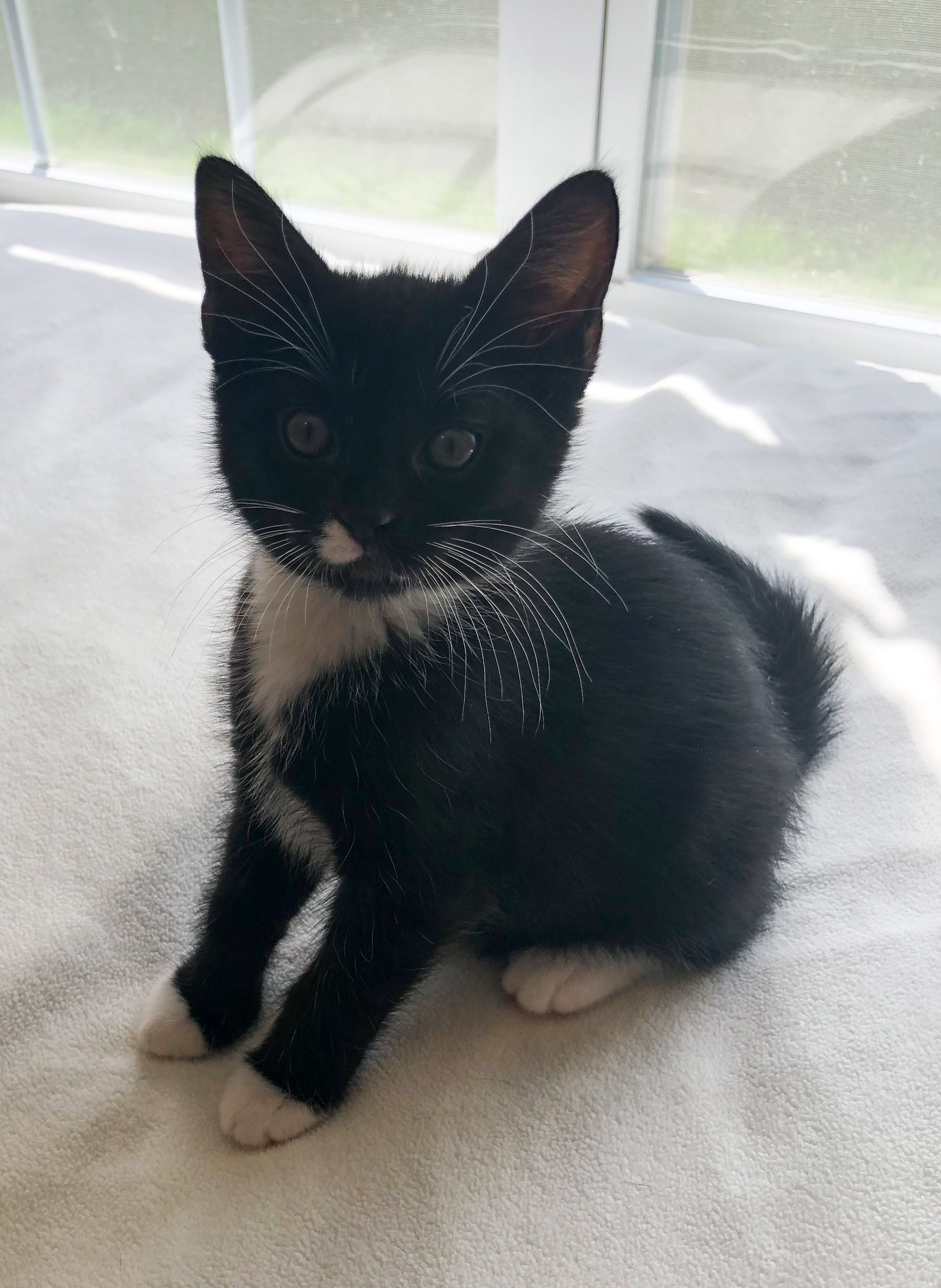 Buster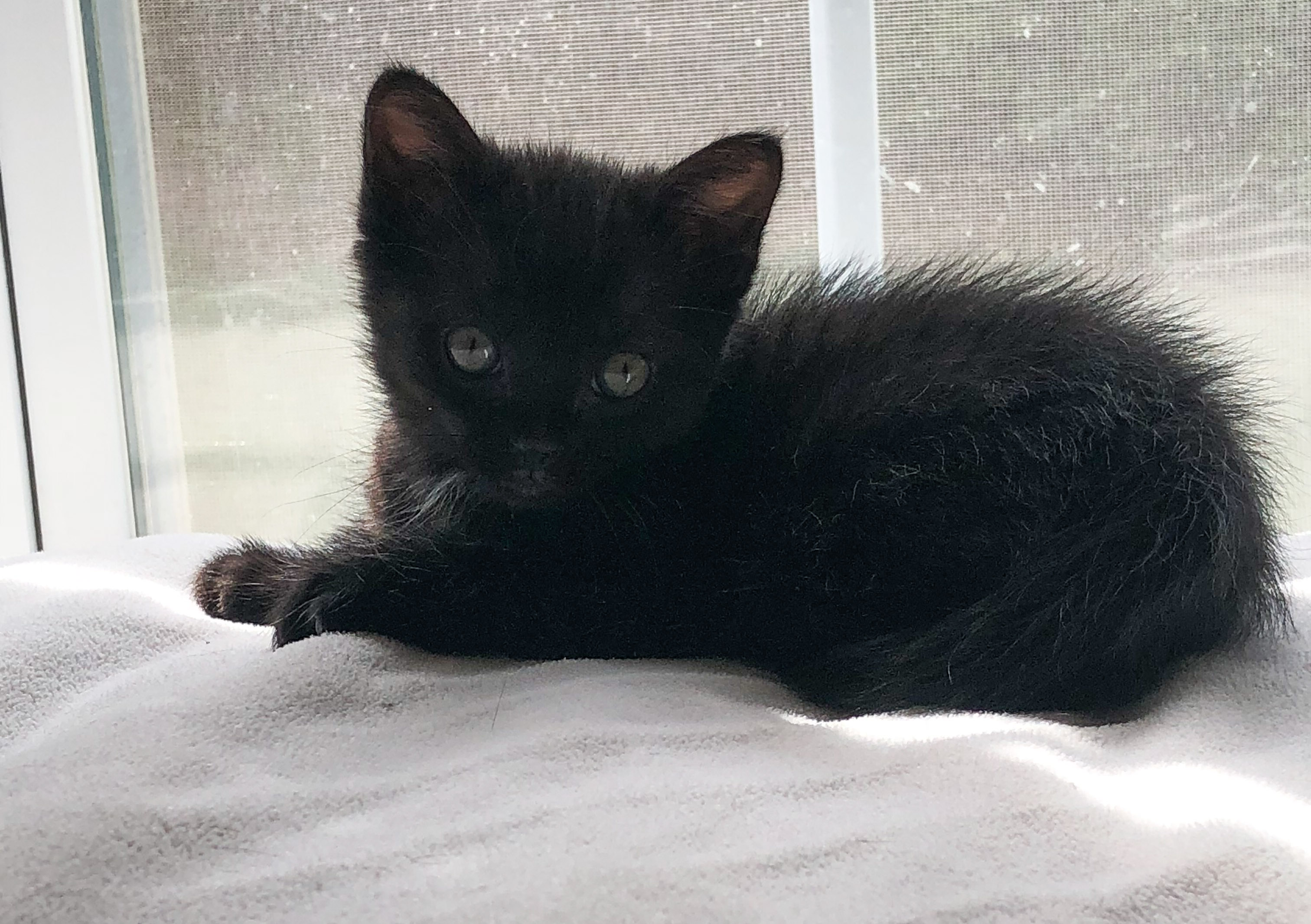 Buster is the smallest of his litter but he has the most outgoing personality. He is fearless and is always looking for a friendly adventure. Buster is a black tabby with surprise white markings on his belly! Never underestimate Buster. He is fast and high-energy! He sleeps hard but plays even harder! Buster is a confident kitty, but he must have a kitty friend to pair with his high-energy.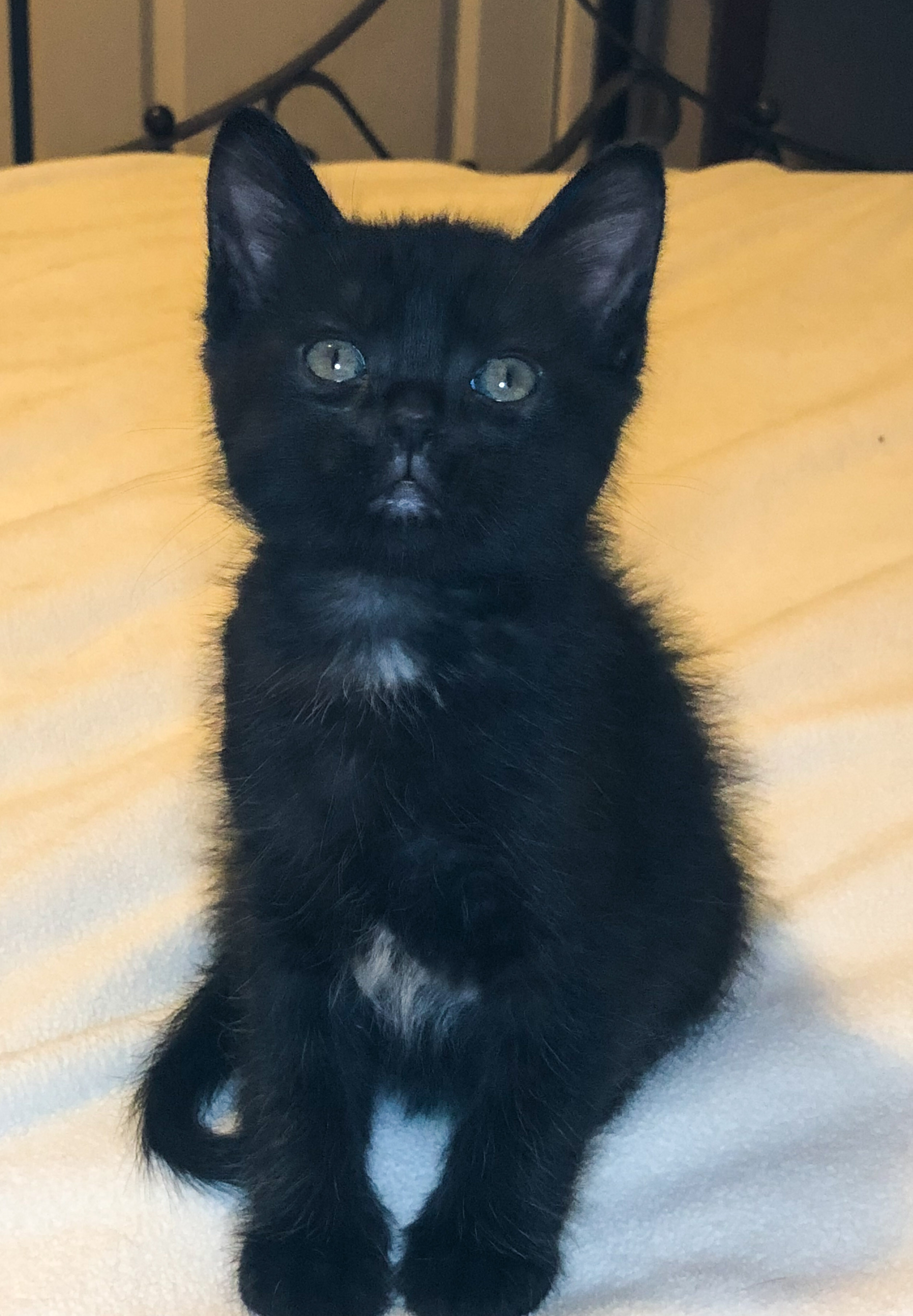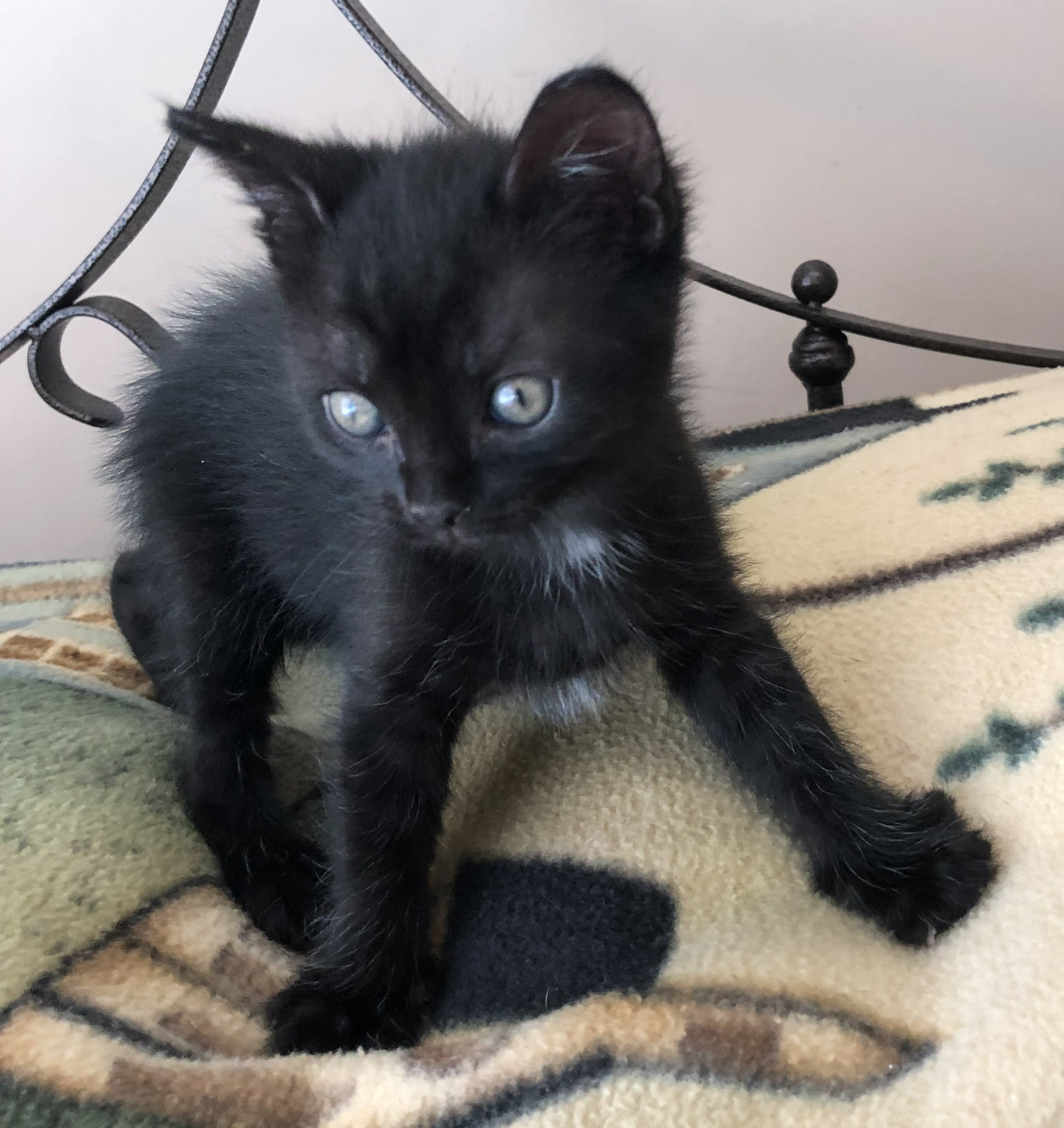 I savor these days with Ebony, Pepe, Babs, and Buster. The time has flown from their birth to now ready to join their forever families. This is the bittersweet part of fostering. Loving them, protecting them, and having to let them go. Yes! I want to keep all of my fosters, and Ebony and her babies are forever in my heart. They are ready! I will celebrate their adoption day even though my heart will cry when they leave. Fostering is the hardest yet most rewarding role I have taken. Cooper, you prepared me for this! Thank you, my sweet boy!
Thank you to MomaKat Rescue for rescuing a pregnant Ebony and allowing me to be their foster mom through such an incredible and life changing experience. Thank you to  Riverview Animal Clinic for giving Ebony and her kittens the crucial and loving medical care they needed!