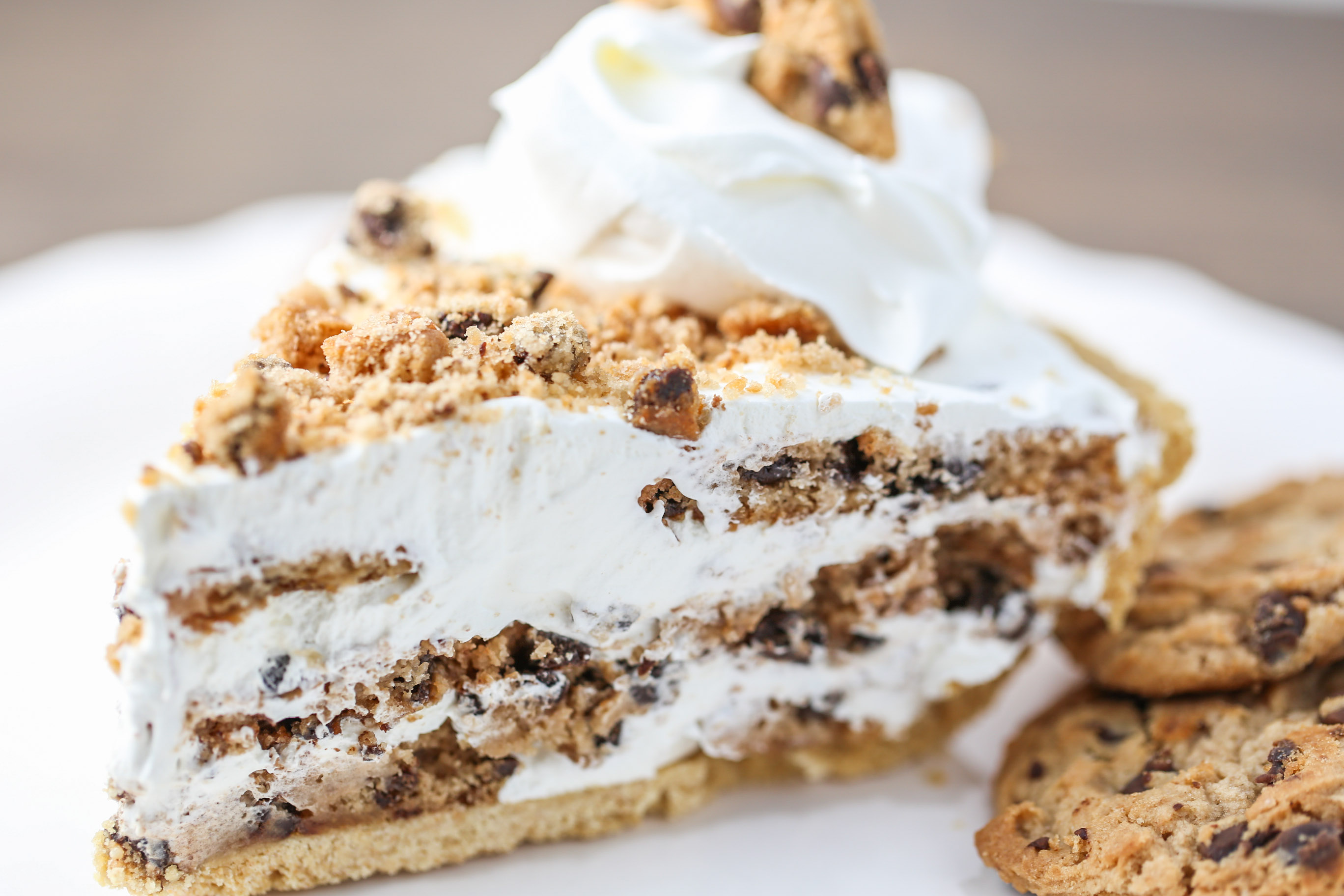 Four ingredients make this Easy No Bake Chocolate Chip Cookie Pie! The only difficult step is letting the pie chill before eating!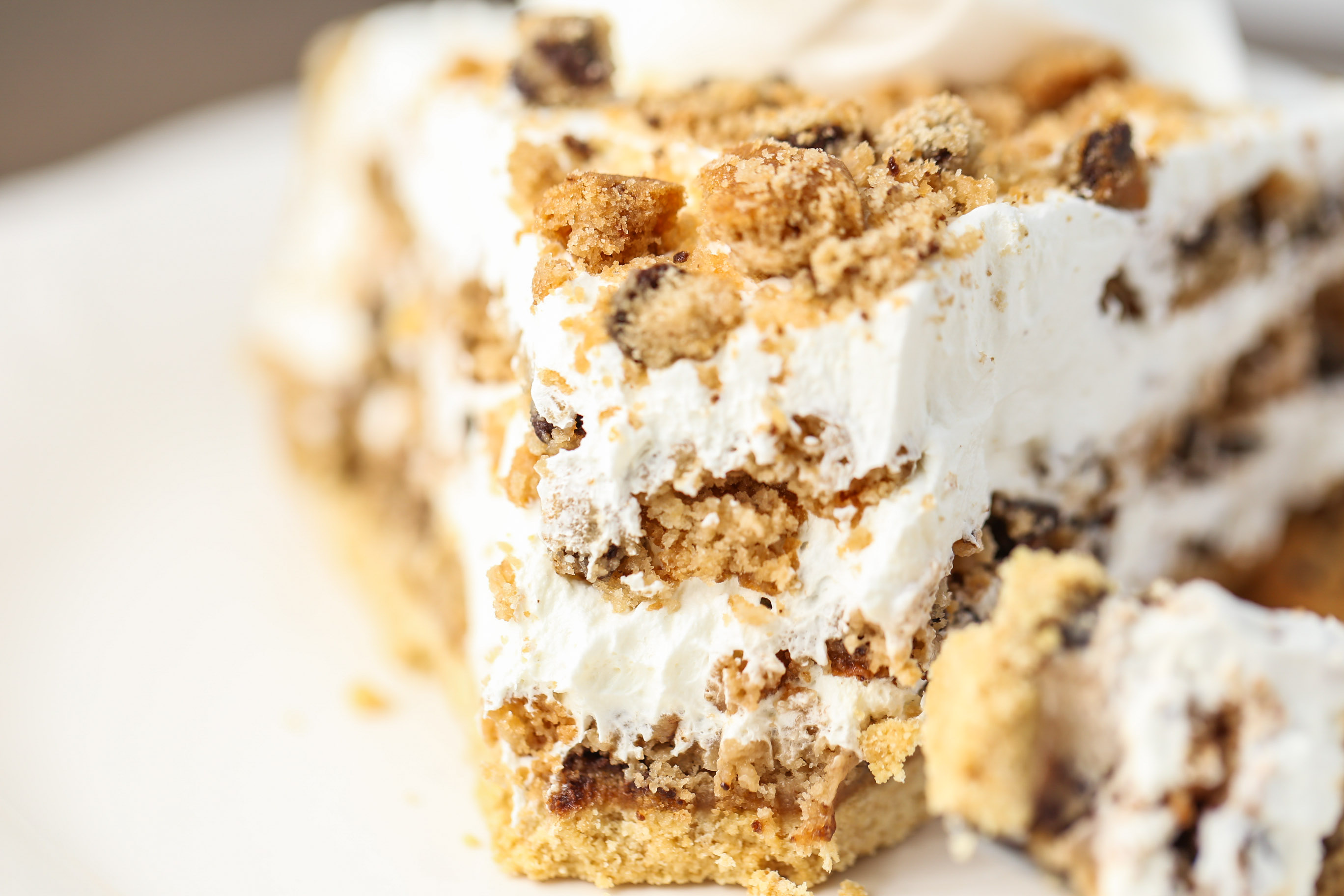 I had this pie on my mind for a long time before I actually tried it. Oh, my goodness!! Why did I wait so long? This pie is delicious!!
Chips Ahoy Chocolate Chip Cookie dunked in milk and layered with Cool Whip in graham cracker crust!
Now, the only hard part in making this pie is waiting 8 hours before devouring it! The wait will be worth it!