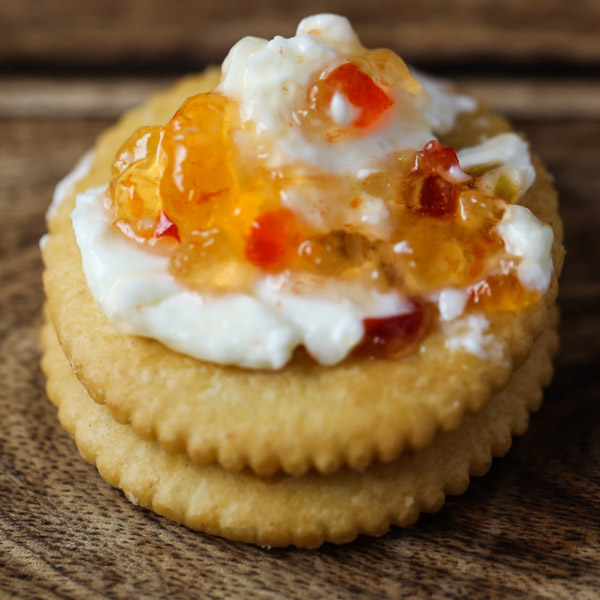 We are close to ringing in the new year. Whether you are going to a fun party to celebrate with friends or family, or you are celebrating at home. It is nice to have some good food to enjoy while we celebrate. That does not mean that you have to spend a lot of time preparing food. If you are like me, I spent a lot of time cooking and baking over the Thanksgiving and Christmas holidays. I am ready to relax for the evening and spend a little time with family celebrating the new year.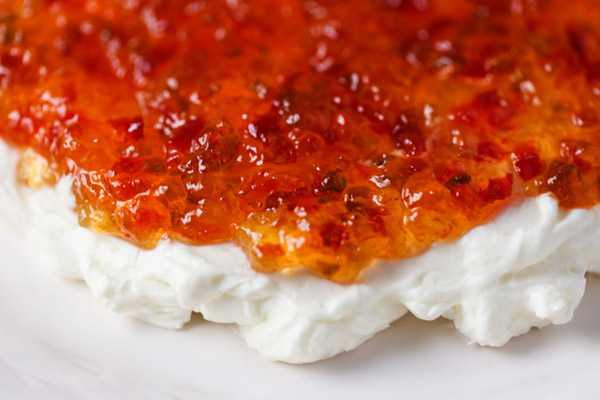 This Cream Cheese and Red Pepper Jelly appetizer is probably familiar to many of you. It is such an easy and simple appetizer to put together, and it is always a crowd pleaser. I have often put the block of cream cheese on a plate and poured the pepper jelly over the top of the cream cheese and called it a day. In this case, I like to whip up the cream cheese to fancy up this appetizer. It just takes two more minutes! 🙂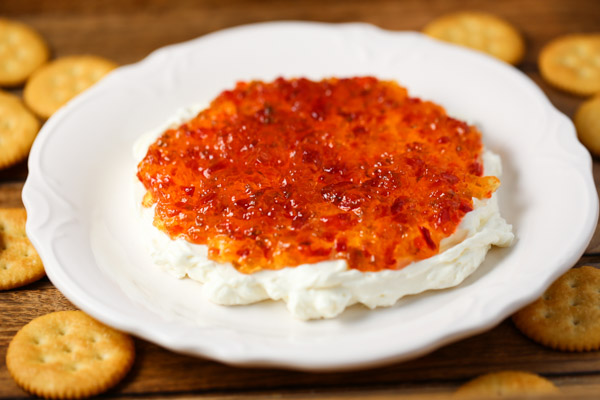 If you are headed to the store to pick up some bubbly, don't forget to pick up these two ingredients plus some crackers!
Have a happy and safe New Year!!