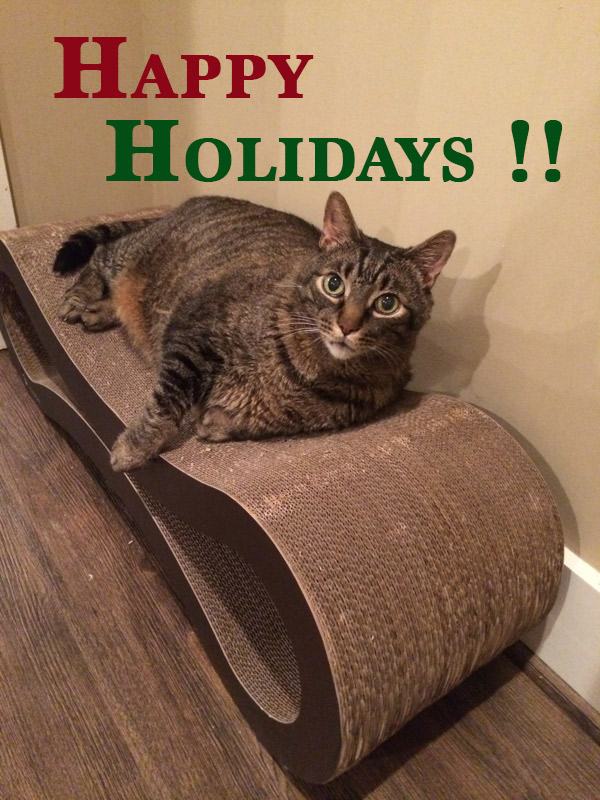 Around this time of year, many of us are shopping for our loved ones.  For me and many of you, that also includes our furry family members. I have compiled a list of some of Cooper's favorite things currently and over the years. Cooper is a senior cat, so his needs and tastes have changed. Some of his favorite things are cat related and others were not meant for pets, but he loves them. Without further ado, here are Cooper's Favorite Things.
This cat scratcher is perfect for large cats and/or homes with multiple cats. It is heavy duty cardboard, so it will last a long time! Bonus, you can flip it, for a fresh scratch ready side!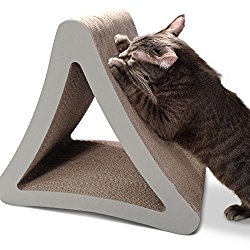 In Cooper's younger days, Cooper loved this cat scratcher. It is heavy-duty cardboard, fun to climb, and lasted a long time. He upgraded to the PetFusion Ultimate Cat Scratcher Lounge. He recently gifted his most recent unused 3-Sided Cat Scratcher to his 2-year-old & 6-month old cousins. We hear that they are having a ball of fun!
This fountain has been a new favorite of Cooper's. We went through a few options until we found this version. This Catit fountain is Cooper approved. Constant fresh water is good for all cats, but it is especially important for Cooper's kidney & urinary health. I must warn you that pet water fountains require regular & thorough cleaning along with refreshing the water often.  They aid in providing fresh water, but they still require a lot of work to keep the water fresh and clean. However, it is worth the effort!
(I break down the fountain once a week and clean everything including the water pump. I add a new filter after each cleaning. Throughout the week, I pour out the water and add fresh water at least every other day.)
Even in Cooper's senior years, he loves this cat charmer! It is cheap and has been one of the best interactive toys Cooper has ever enjoyed. A bonus feature is that it is soft, so you will not accidently bump your cat on the nose.
I purchased this exact ottoman for Cooper when jumping on and off of the bed was obviously becoming more difficult for him. I looked into those pet stairs, but they were not as good for Cooper's needs as this ottoman. This ottoman is cloth, so it is not slippery when he jumps up and down. It looks more stylish for our bedroom, and I think it is fitting for a cat. Plus, it offers extra storage!
 Every year Cooper gets these blankets. They are cozy and warm. I love getting the animal prints for Cooper, but I don't think Cooper cares what they look like!
Walmart sells the Better Homes & Garden brand of these blankets and throws. They usually sell out online, but I always find a great selection of these in their stores!