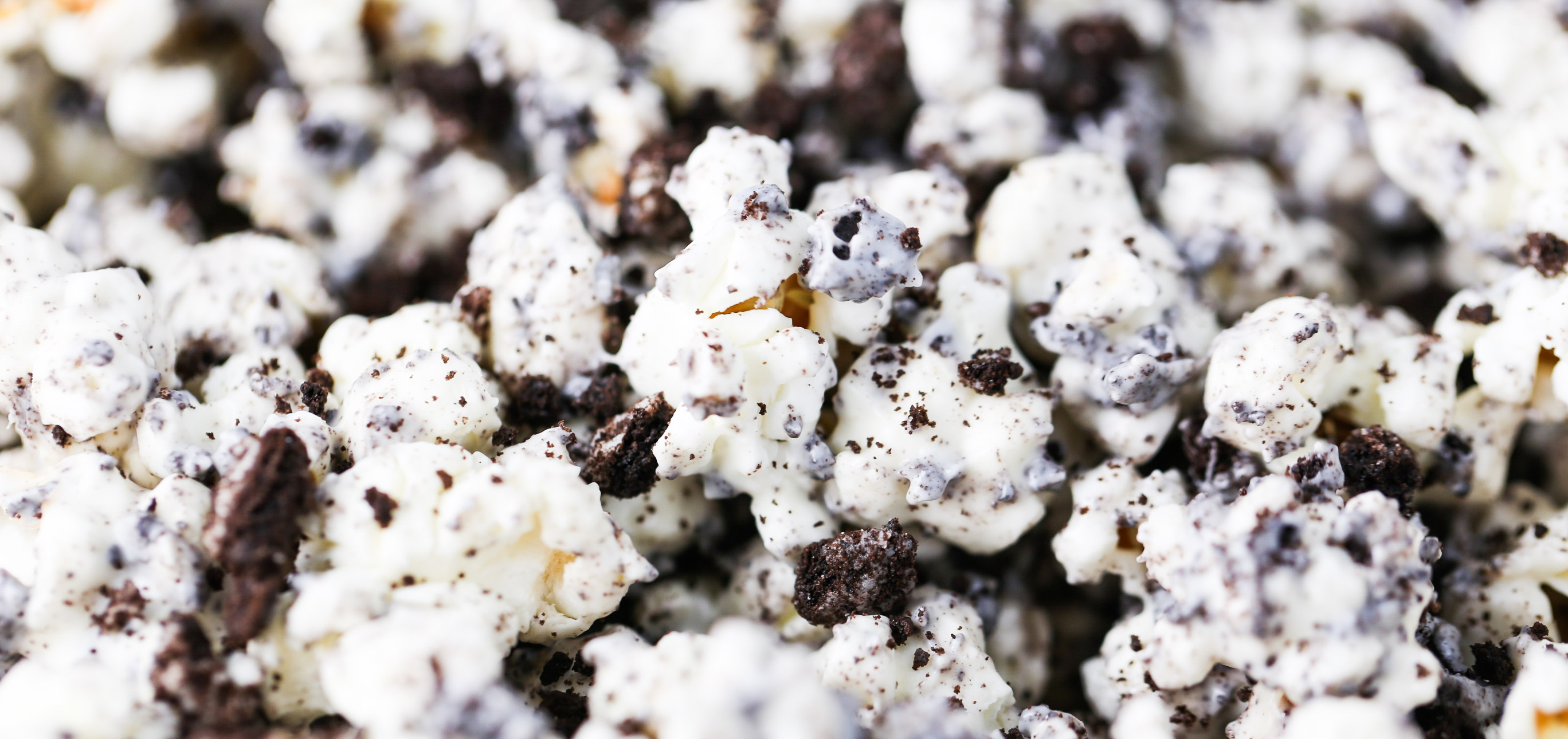 Cookies & Cream Popcorn is decadently delicious and easy to put together! Crushed Oreo cookies and white chocolate coated popcorn is the perfect match for a sweet treat!
Cookies & cream desserts are a favorite of mine. Especially, cookies & cream ice cream! When I realized how easy it is to put cookies & cream and popcorn together, it was a no-brainer!
Just air-popped popcorn, crushed Oreo cookies, vanilla Candiquik, and a little salt!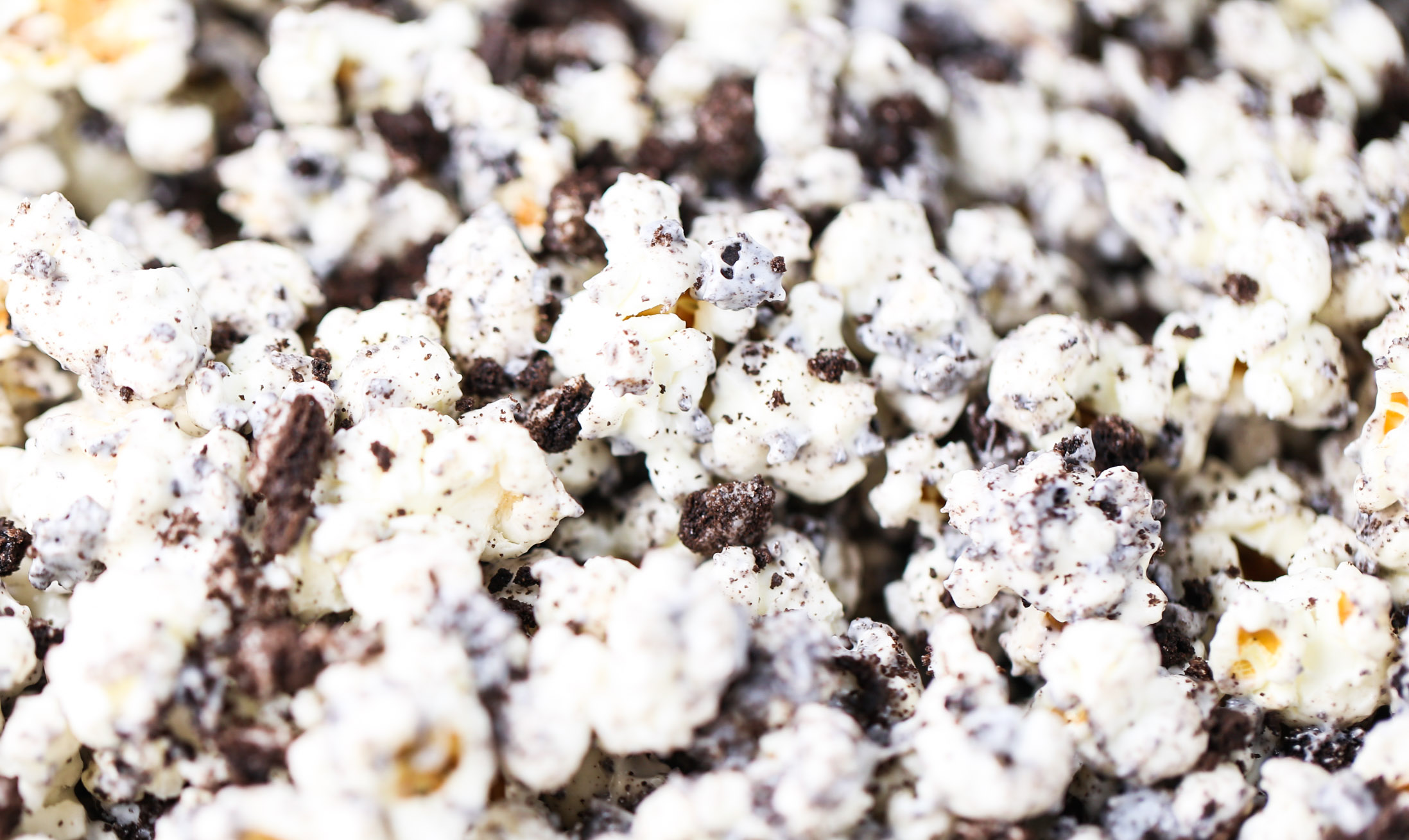 I prefer to air pop my popcorn, but you can prepare the popcorn the way you prefer. Alternatively, you can use microwave popcorn, but I would try to find the natural style and hold off on the addition of salt.