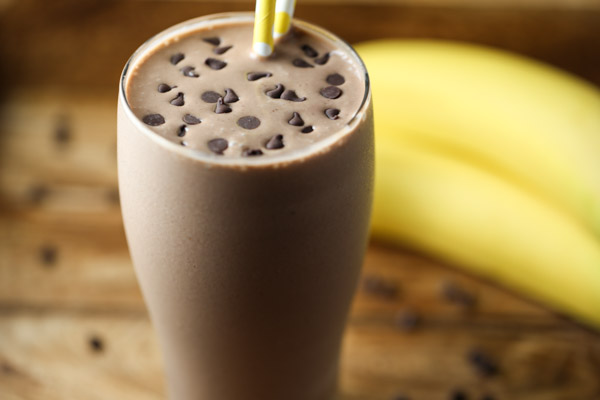 This smoothie has some of my favorite flavors. Chocolate and peanut butter!! Usually when chocolate and peanut butter are involved, it is not what I would consider healthy. However, this Chocolate Peanut Butter Banana Smoothie is  a healthy option while getting the chocolate and peanut butter I crave.
The sweetness of the smoothie relies on the ripeness of the banana. I am personally not a fan of very ripe bananas, so my smoothie was not on the overly sweet side, but I still did not need to add agave or honey.
I always have unsweetened vanilla almond milk in my refrigerator. If you don't, just add 1/4 t pure vanilla extract to the ingredients with the milk you have on hand. You can use skim milk, soy milk, coconut milk, rice milk, etc. What you have and what you prefer will work here. I do recommend an unsweetened milk to avoid sugar overload in this smoothie. The banana and peanut butter sweetened my smoothie up perfectly!