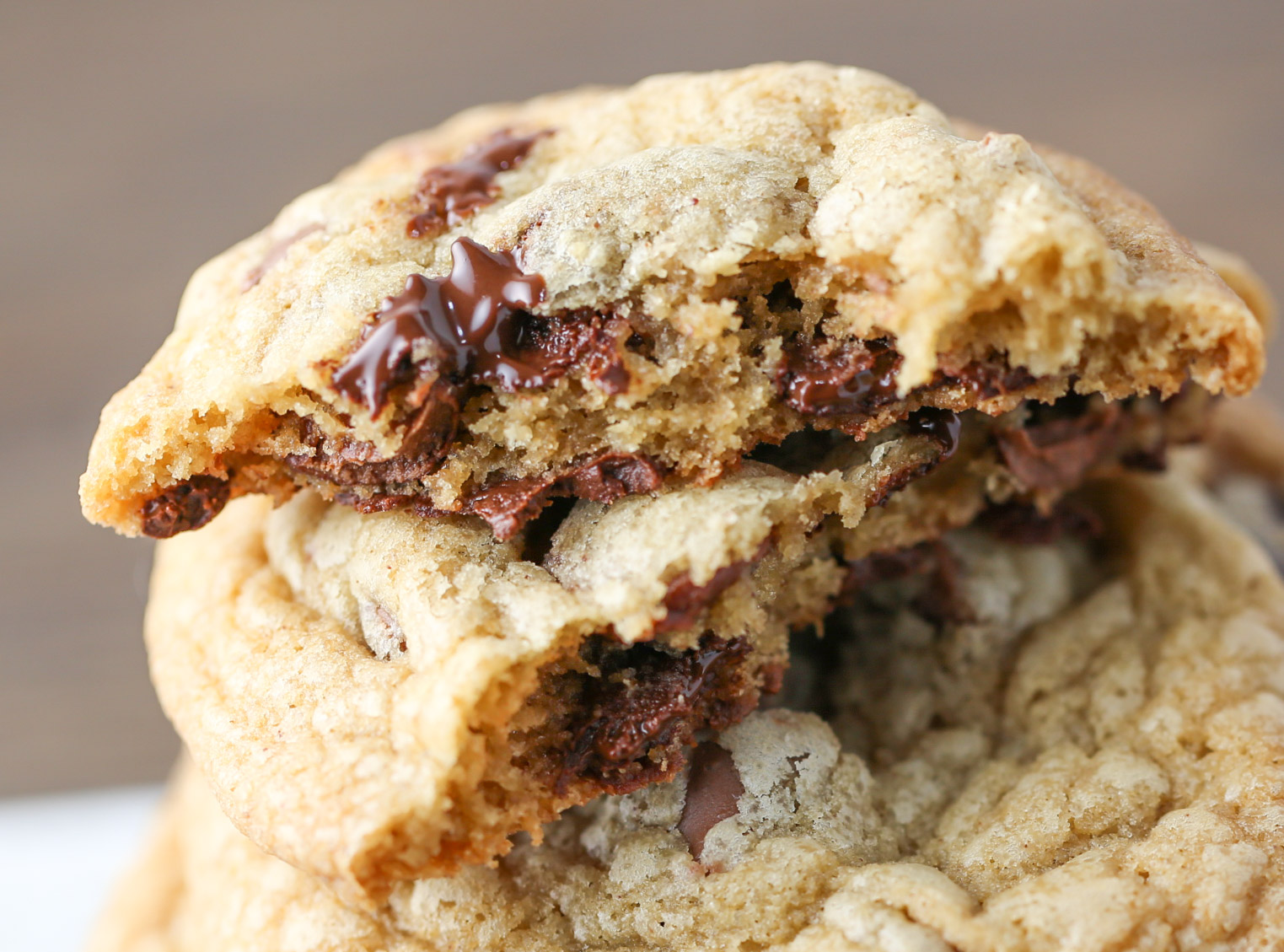 There is nothing more classic than the chocolate chip cookie! These Chocolate Chip Cookies deliver on the moist and chewy interior and buttery crisp edges and loaded with rich chocolate!
There are so many ways to make a chocolate chip cookie. I turned to the always reliable recipe source in  America's Test Kitchen New Family Cookbook.
The buttery toffee flavor in the cookie dough is from the crucial step of browning the butter! It is tempting just to add melted butter, but by taking the extra time to brown the butter, makes all of the difference! Another recommendation is to make sure to use dark brown sugar to get the extra depth of flavor. You can certainly use light brown sugar, but the dark brown sugar provides a delicious flavor profile!
The recipe recommends using semisweet or bittersweet chocolate chips. I have always used milk chocolate chips as well as using several types of chocolate chips. Honesty, you cannot go wrong on chocolate, so use what you like.