I have noticed cauliflower being used in more ways that making "mashed potatoes" lately. I have been intrigued on how cauliflower can transform into so many different versions of a recipe. As for cauliflower rice, there is no rice in this dish. The cauliflower is just cut down into rice size pieces. So how did the cauliflower rice turn out? Absolutely, without a doubt, delicious!!!
There is something magical that happens to the cauliflower once it comes out of the oven. Only three ingredients (cauliflower, olive oil and salt), but it has the most delicate and buttery flavor!
It amazes me that you can take this cauliflower,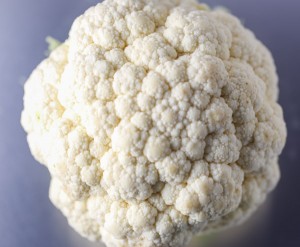 Put it in a food processor and pulse into little rice size pieces.
Then put it in a hot oven for 15 minutes, and get the most delicious tasting cauliflower rice!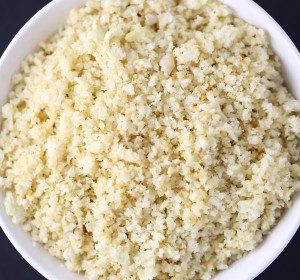 You can also cook the cauliflower rice on the stove top, but I opted to make it in the oven for two reasons. One: I love the oven roasting method. Two: I could cook the cauliflower rice at one time on a large baking sheet.
We just ate the cauliflower rice as a side dish. But I plan on incorporating cauliflower rice in other recipes from now on. We love to eat chili over rice, and next time we have chili, I am definitely serving it over cauliflower rice for a change.
We are not going to kick rice to the curb altogether, but cauliflower rice has definitely made its place in our house.