This is one of my favorite smoothies to enjoy during the fall season. This smoothie will remind you of the flavors of a delicious slice of carrot cake! It is also a great option as a great post workout smoothie. The best part is you can enjoy the flavors of dessert without the guilt. Not that a slice of carrot cake should make you feel guilty! But if you want a healthier option, this Carrot Cake Smoothie will definitely fit the bill.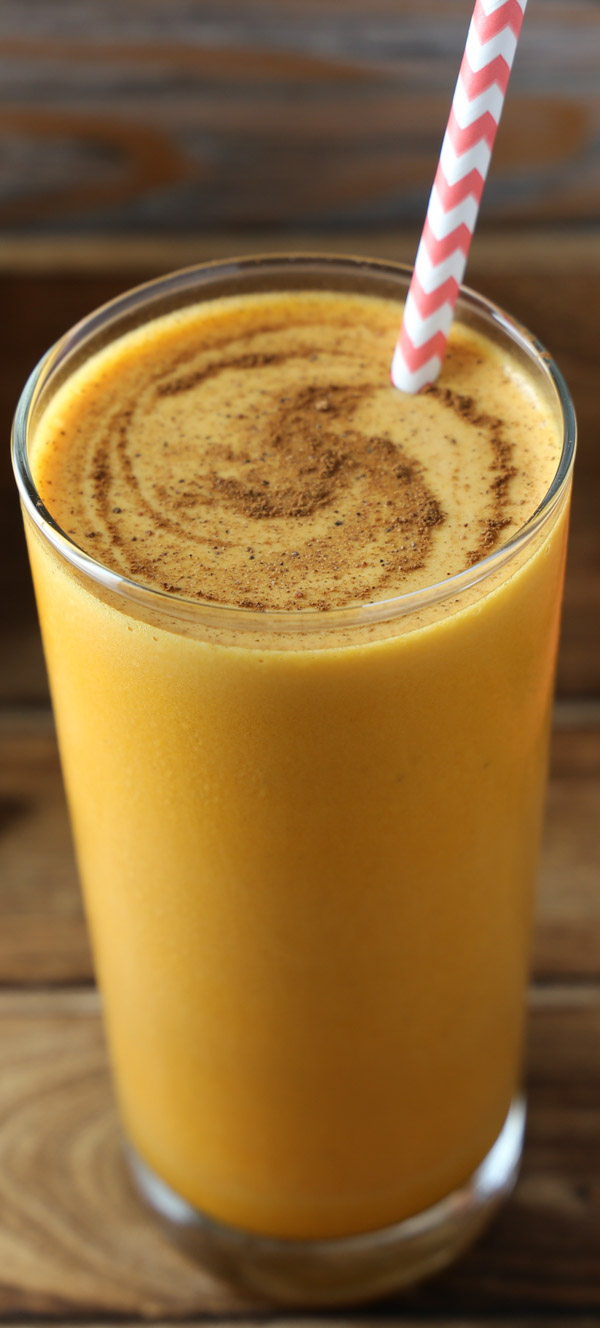 I love a good slice of carrot cake! But I cannot get away with having carrot cake as much as I would like. This Carrot Cake Smoothie is filling and satisfies my carrot cake dessert craving. Even better, there are so many more healthy benefits to this smoothie. Protein, Potassium, Beta Carotene, etc…
Although I probably would not crave a slice of carrot cake after a workout, I definitely crave one of these Carrot Cake Smoothies!