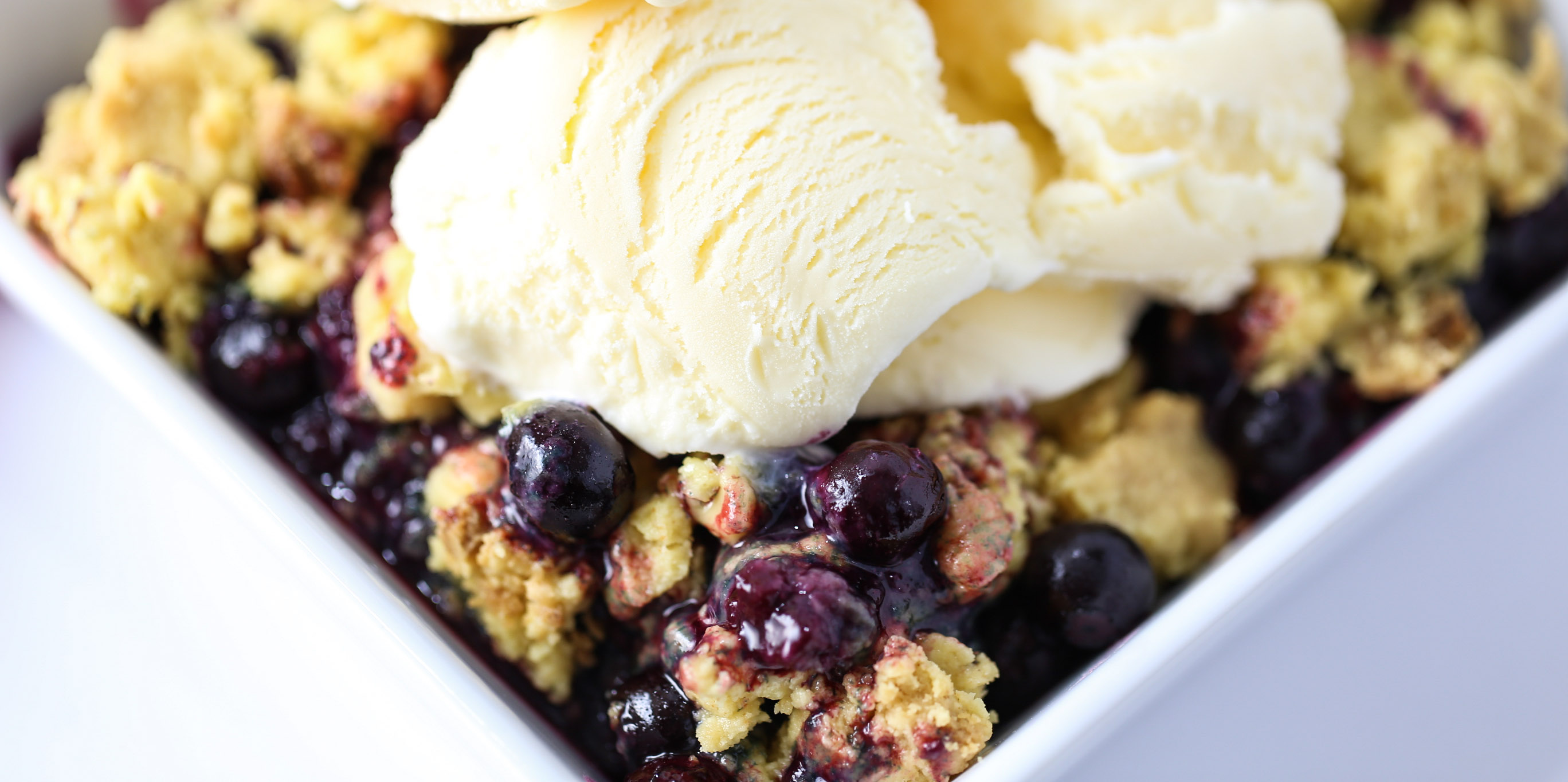 Blueberries are in season and there are so many ways to enjoy these superfood berries! I have enjoyed blueberries in smoothies, smoothies, and more smoothies. I finally wanted to make a dessert with the abundance of blueberries. So, I made a cobbler, but not just any cobbler, a Brown Butter Blueberry Cobbler. A 4-ingredient blueberry cobbler with a rich brown butter streusel topping!
I am fortunate to have access to an abundance of fresh blueberries. My parents have blueberry bushes galore. They have been so generous to give us gallons of blueberries. Thank you Mom & Dad! 🙂 These fresh blueberries made it into this delicious cobbler. If you do not have access to fresh blueberries, frozen blueberries will work perfectly in this cobbler.
The extra step in browning the butter is such a worthwhile step. The butter intensifies and makes the cake streusel topping even richer and decadent! The ingenious idea of brown butter in this recipe is from Amanda over at Kevin and Amanda.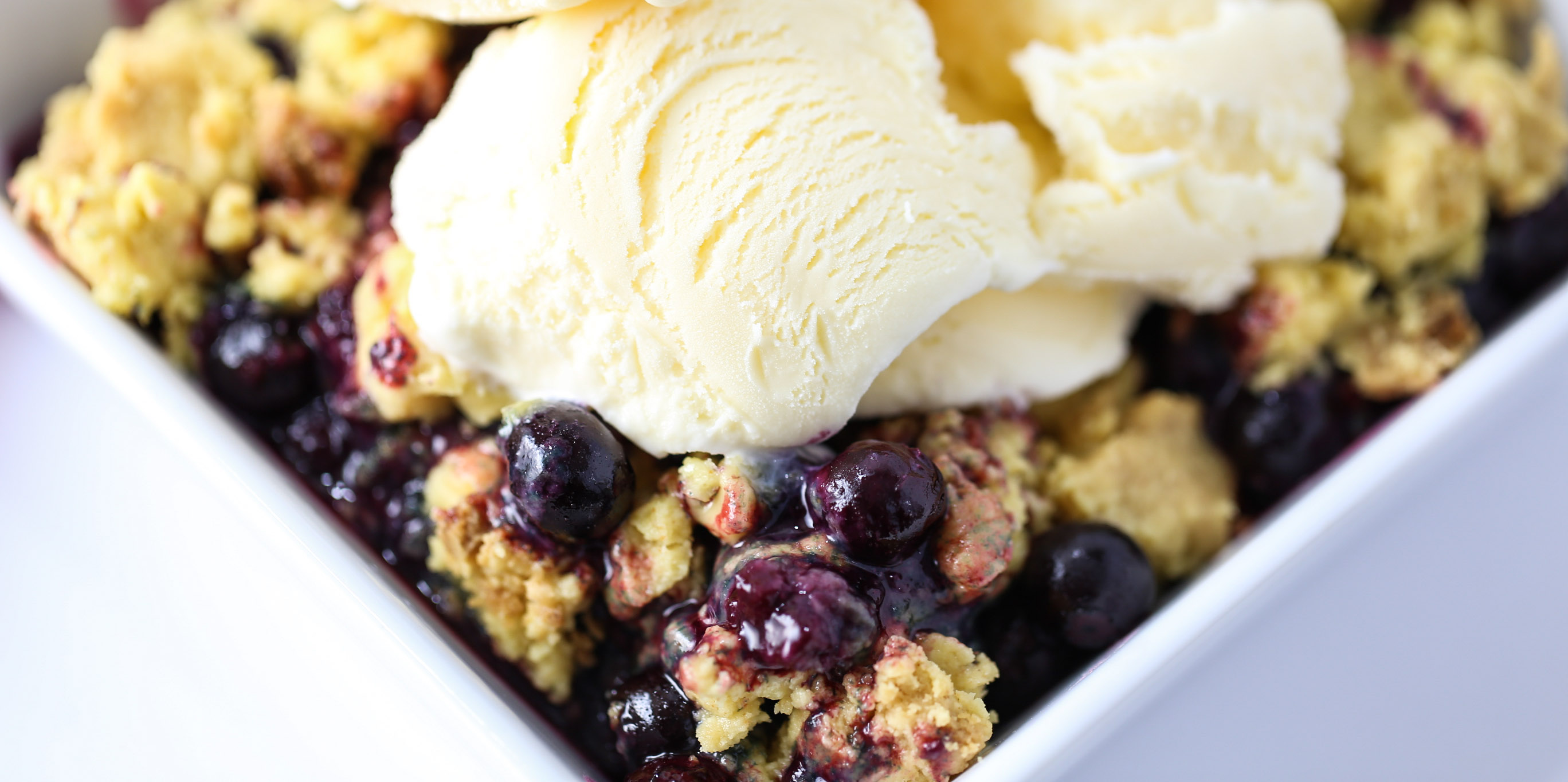 The brown better cake topping makes this cobbler over the top amazing, but I highly recommend adding a generous scoop of vanilla ice cream!