This Blueberry Pineapple Coconut Smoothie is a refreshing pick me up! I love experimenting with different fruits, vegetables and milks  in smoothies. This smoothie offers simple and delicious flavors. The blueberries and pineapple are a delicious combination. The coconut milk tops off  this smoothie into a little piece of smoothie paradise!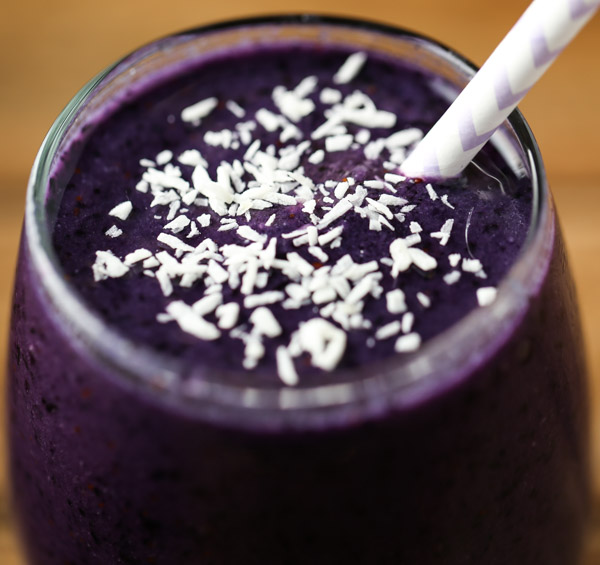 Smoothies are one of my favorite things to have in the morning. I especially love to have a smoothie like this one in the afternoon for a refreshing pick me up.
Aside from the flavor combination, my favorite part about this smoothie is that it is not overly sweet. I make it a point to get unsweetened milks. The coconut milk is unsweetened, so the blueberries and pineapple are all the sweetens up this smoothie. If you would prefer your smoothie to have a tad more sweetness, you can add 1/2 of a presliced frozen banana.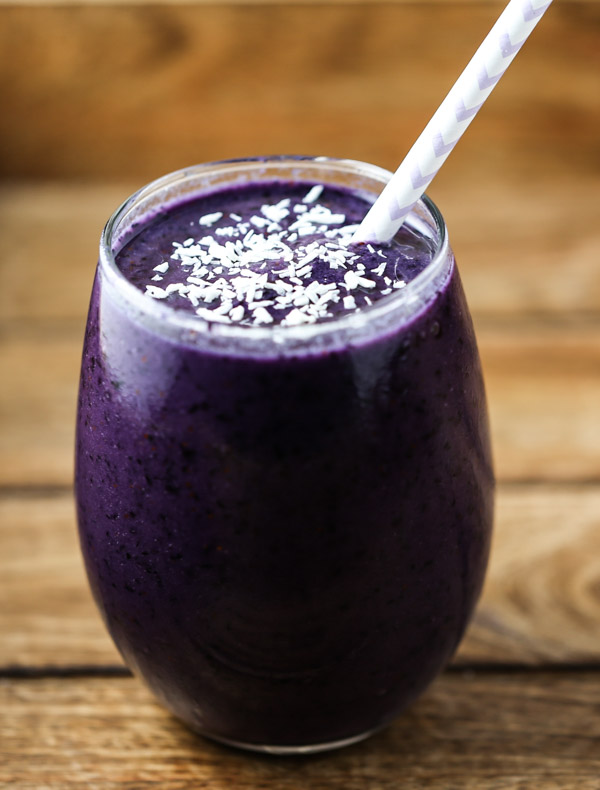 I always use frozen fruit straight out of the freezer so I can get a nice thick texture. That way I can avoid having to use ice. In a smoothie such as this one, I want the strong flavors of the fruits to stand out and not be watered down. If you prefer to buy your fruit fresh, the smoothie will not be thick but it will still taste amazing. Otherwise, you can pop the fresh fruit in the freezer so you can a get a thick texture.