The Blueberry Custard Pie is a divine combination of fresh blueberries in a creamy filling topped with a sweet and buttery streusel topping!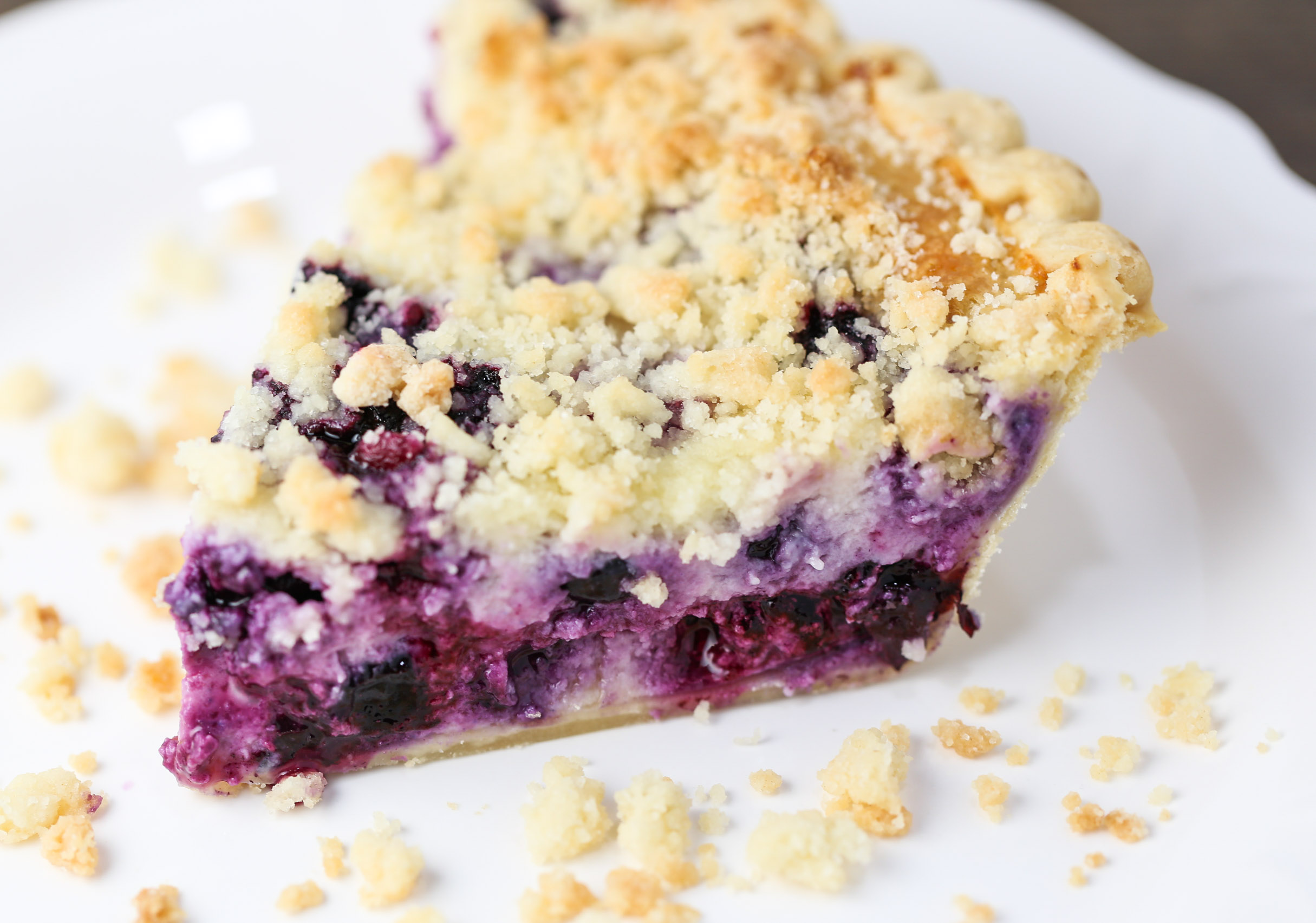 I have been fortunate to have plenty of fresh-picked blueberries at my disposal this season. This time of the year, the blueberries are in season and should be delicious and fairly priced at the stores as well. If you cannot get your hands on fresh blueberries, you can certainly use frozen blueberries. Just be mindful of the  extra juice that comes from frozen fruit.
If you need an idea for the upcoming July 4th holiday, hint-hint! This pie is perfect for a summer celebration!