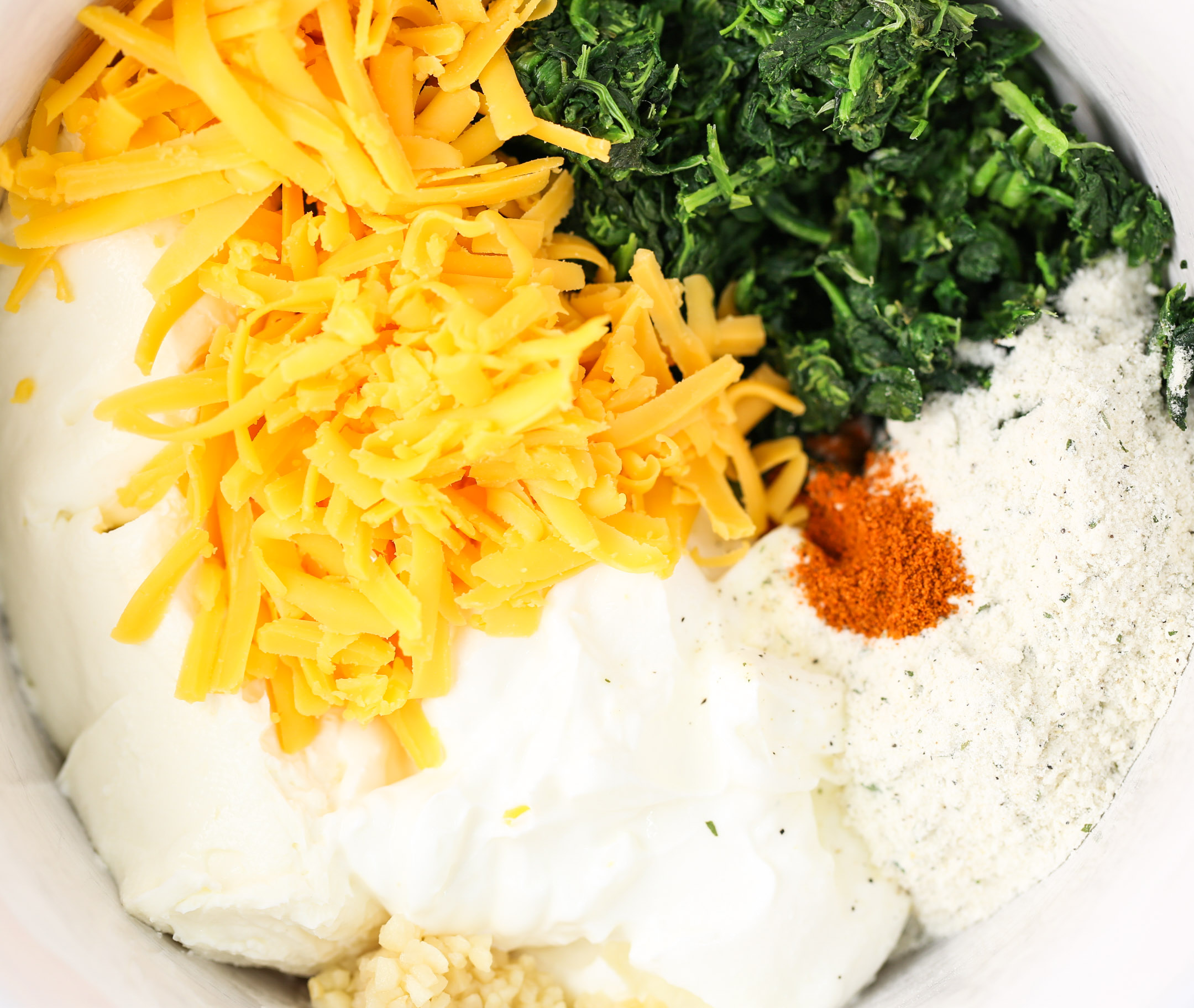 This Baked Spinach and Ranch Dip is full of cheesy and flavorful goodness! A warm and cheesy spinach dip with the added flavors from ranch seasoning!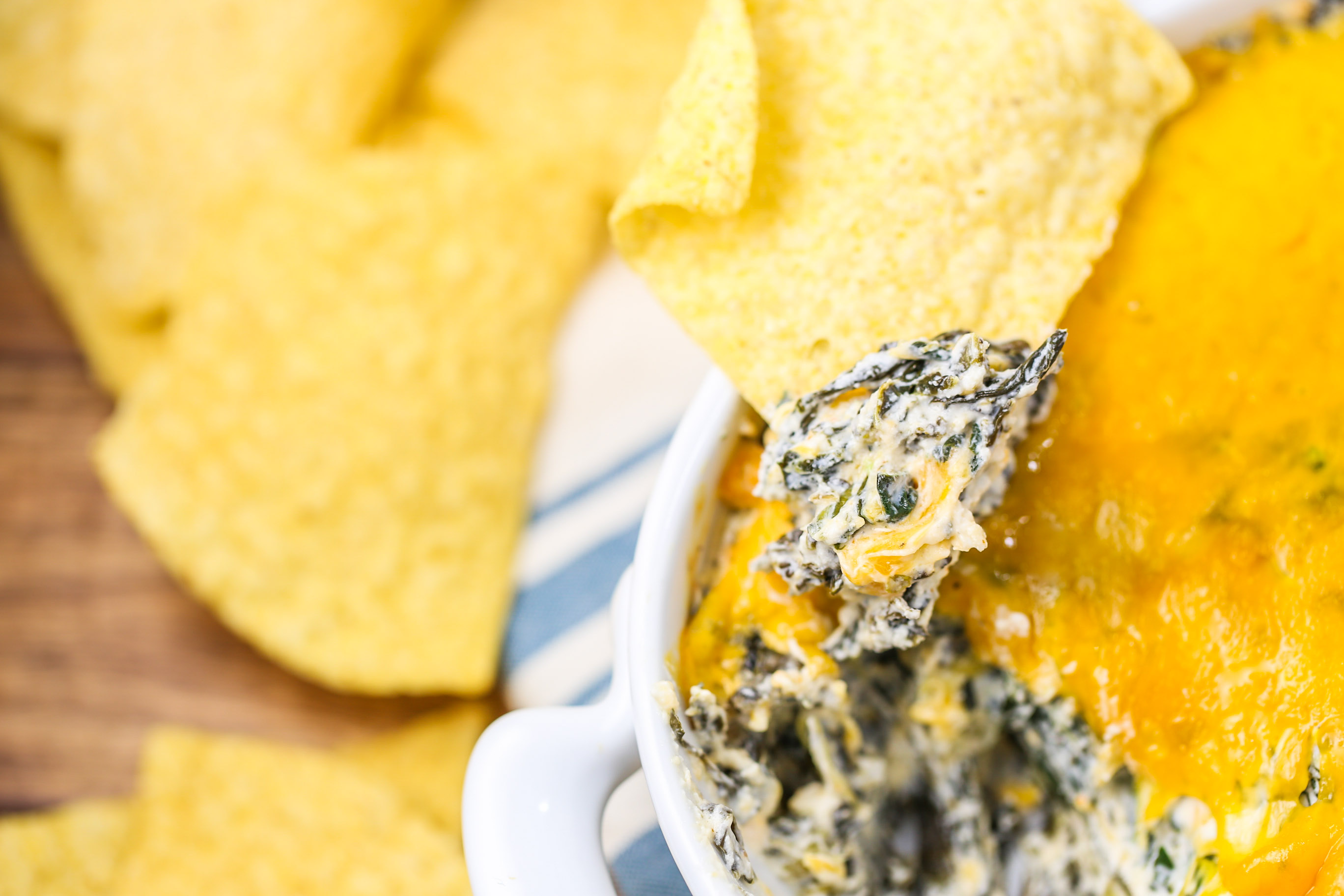 When it comes to spinach dips, the more spinach the better! I amped up the spinach by using the 12-ounce bag of frozen chopped spinach versus the 8-oounce box. I find that there is more spinach and less water. You can certainly use the 8-ounce box of frozen chopped spinach without compromising the recipe.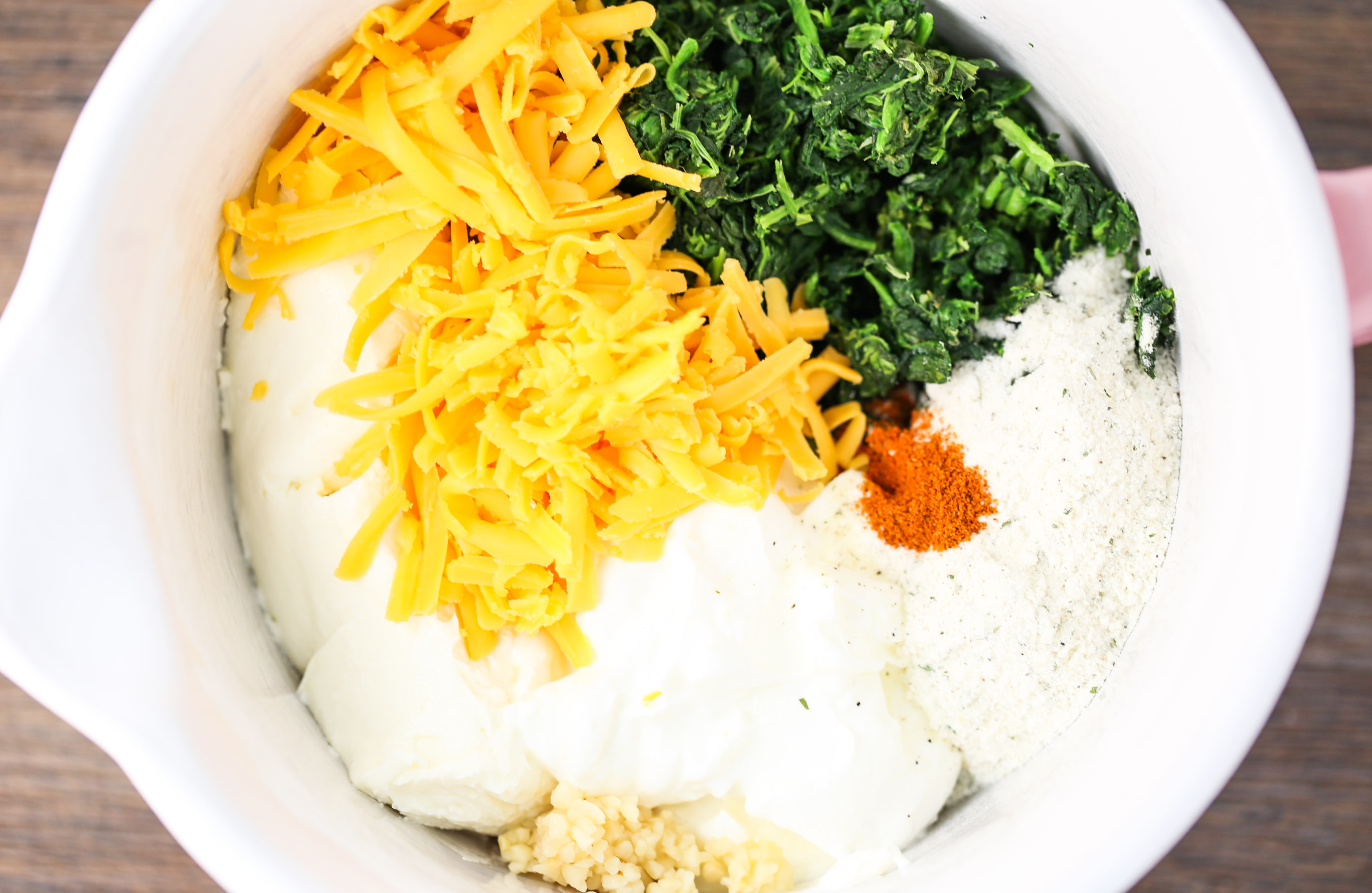 I could not resist adding cayenne pepper in this dip. It really complements the flavors without making the dish extra spicy. Of course, you can leave out the cayenne pepper, and you will still get a flavorful dip!