It is that time of year now where apples and cinnamon make a welcome appearance in our household. Fall has arrived! It may not be officially autumn, but come September it is time to celebrate the flavors of fall. In this case I love to make baked oatmeals. This Apple Cinnamon Baked Oatmeal is one of my favorites.
Baked oatmeals are delicious, but they are also convenient. We love eating this Apple Cinnamon Baked Oatmeal fresh out of the oven, but leftovers are perfect for the following mornings.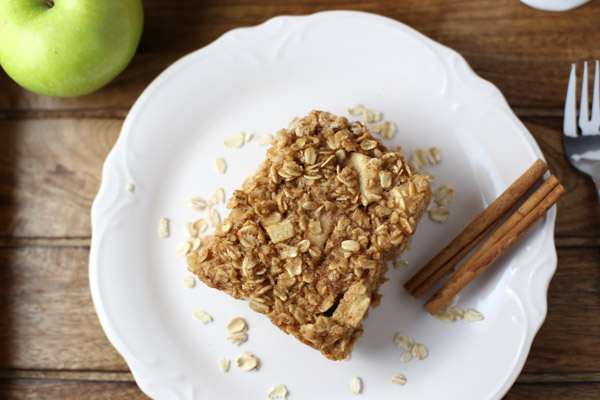 I found the recipe over at Two Peas and Their Pod, and ever since, we have been enjoying this baked oatmeal when the fall season has arrived.