There is nothing better than a made from scratch alfredo sauce! There is a time and place for the store-bought package alfredo sauce, but not today! Especially when it is simple to make!
This Alfredo Sauce is not complicated. It is made from the staple ingredients of butter, heavy cream, and parmesan cheese. A little garlic, salt, and pepper round out this sauce. Speaking of pepper, this recipe uses white pepper. You can certainly use black pepper, but the flavor of the white pepper really does makes a difference.
Since this Alfredo Sauce is made from just a few ingredients, I recommend using high quality ingredients. Also, use freshly grated parmesan cheese for better melting and sharper flavor. As tempting as it may be to use a lower fat cream, less butter, etc., the results of the Alfredo Sauce may be disappointing.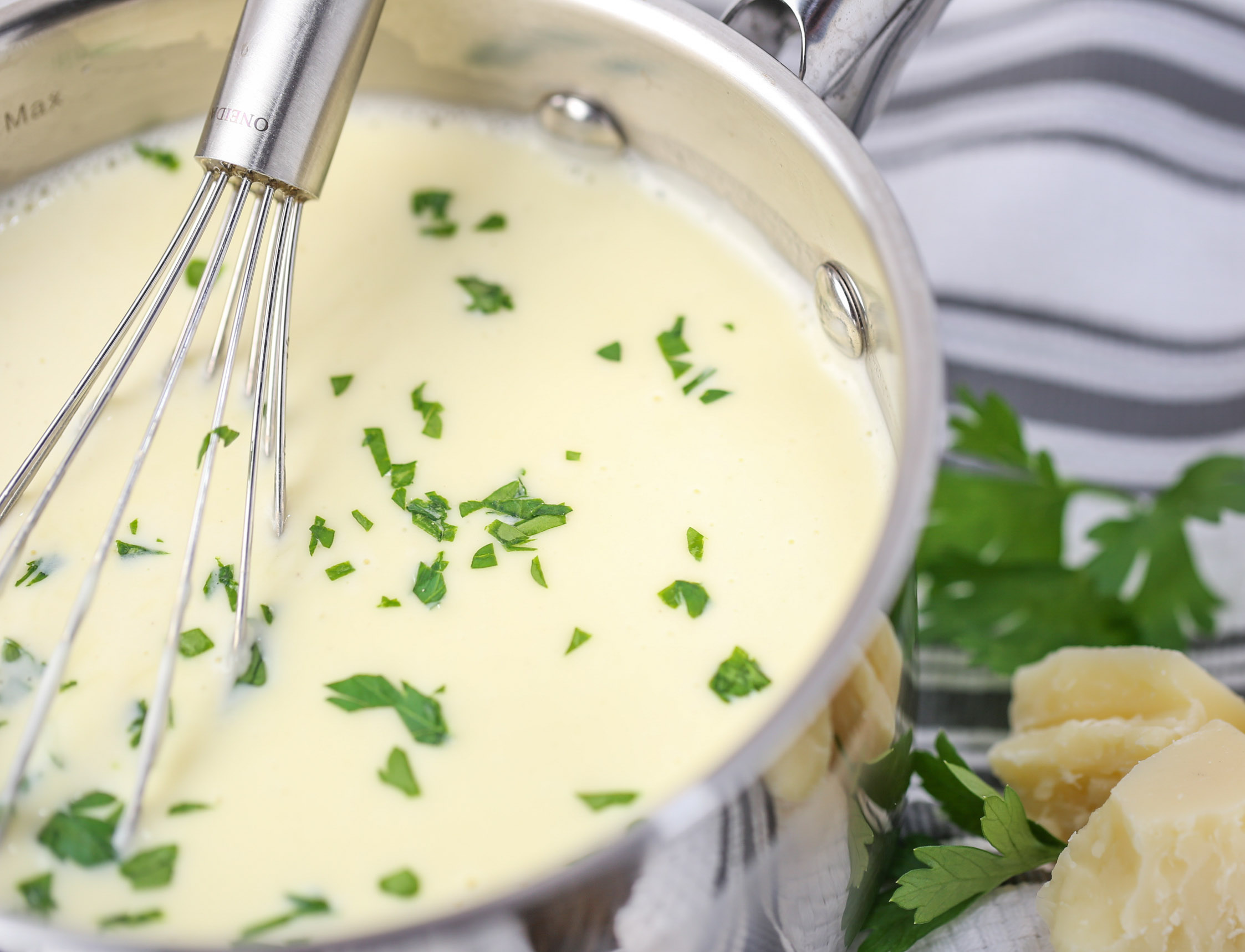 Once you have made this easy to make and completely delicious Alfredo Sauce, you can add it to your favorite pasta! I poured this Alfredo Sauce over penne pasta with steamed broccoli florets. Yum!