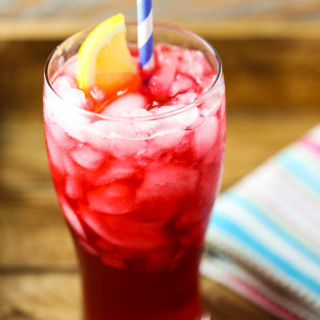 Print Recipe
Passion Tea Lemonade
Passion Tea mixed with lemonade making for a refreshing drink.
Pour the boiling water over the tea bags and allow to steep for 5 minutes.

Remove the tea bags. If you want your tea sweet, you can add the desired amount of sugar to the tea while it is still warm. Place the tea in the refrigerator for at least 1 hour to chill.

Remove the tea from the refrigerator. Add the lemonade and vanilla (if using) and stir to mix well.

Pour the mixture into individual glasses with ice. Enjoy!