Soup is comfort food for me. There is something about a bowl of soup that gives me that warm and cozy feeling. Soup season is year-round in our house, so this is a perfect time to share one of the most cozy and creamy tomato soups, Tomato Basil Parmesan Soup.
This soup does require some chopping and some extra work over the stove, but it is totally worth it. This soup makes great leftovers, so the extra work put in will deliver on a cook free second day!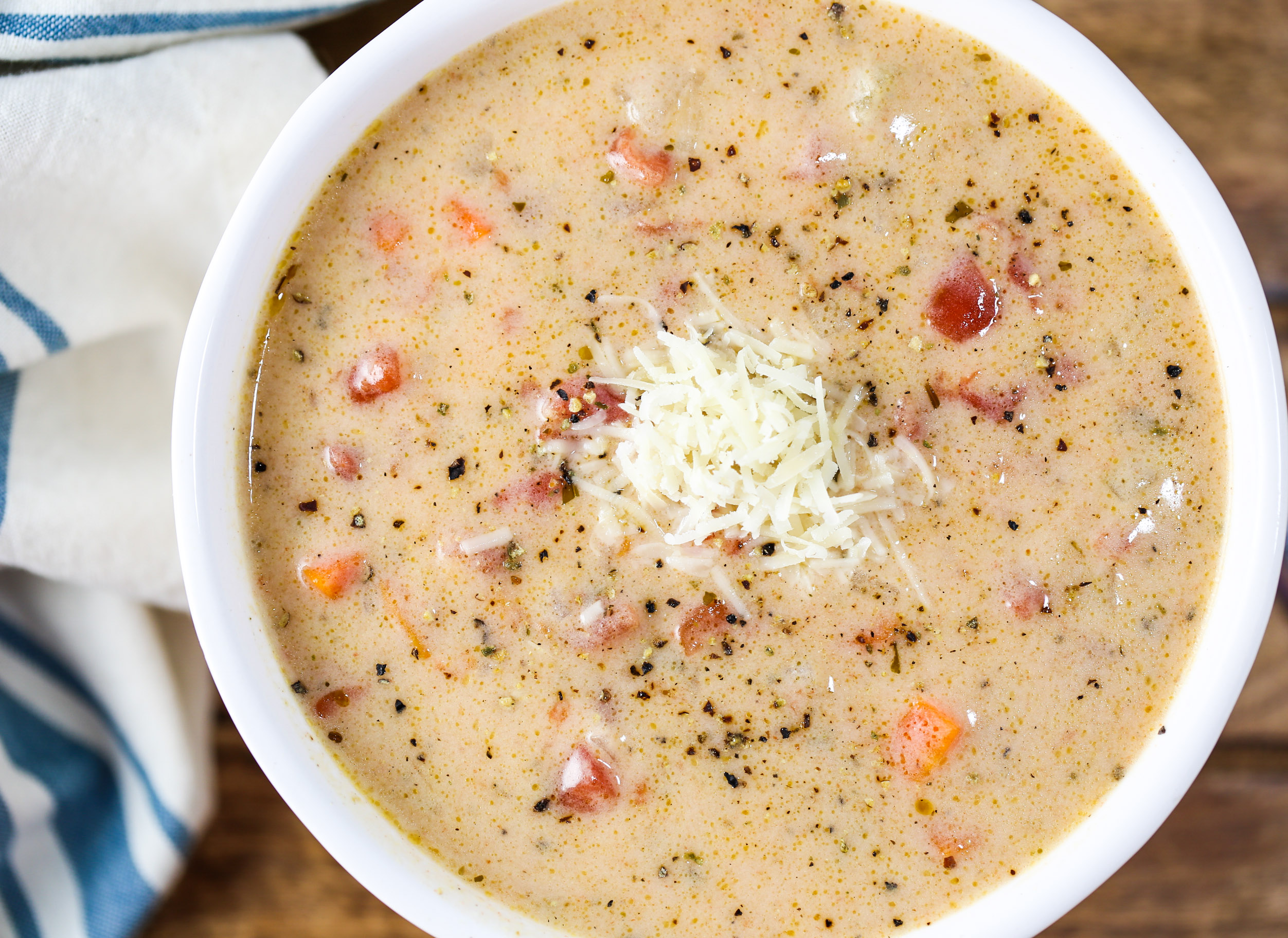 I made Simply Amazing Grilled Cheese with this soup, but just a side of some warm crusty french bread with butter will be delicious too!
This Tomato Basil Parmesan Soup is comfort food in a bowl!